Sony Pictures
Morbius received 5 Razzie Awards nominations. Worst superhero movie ever?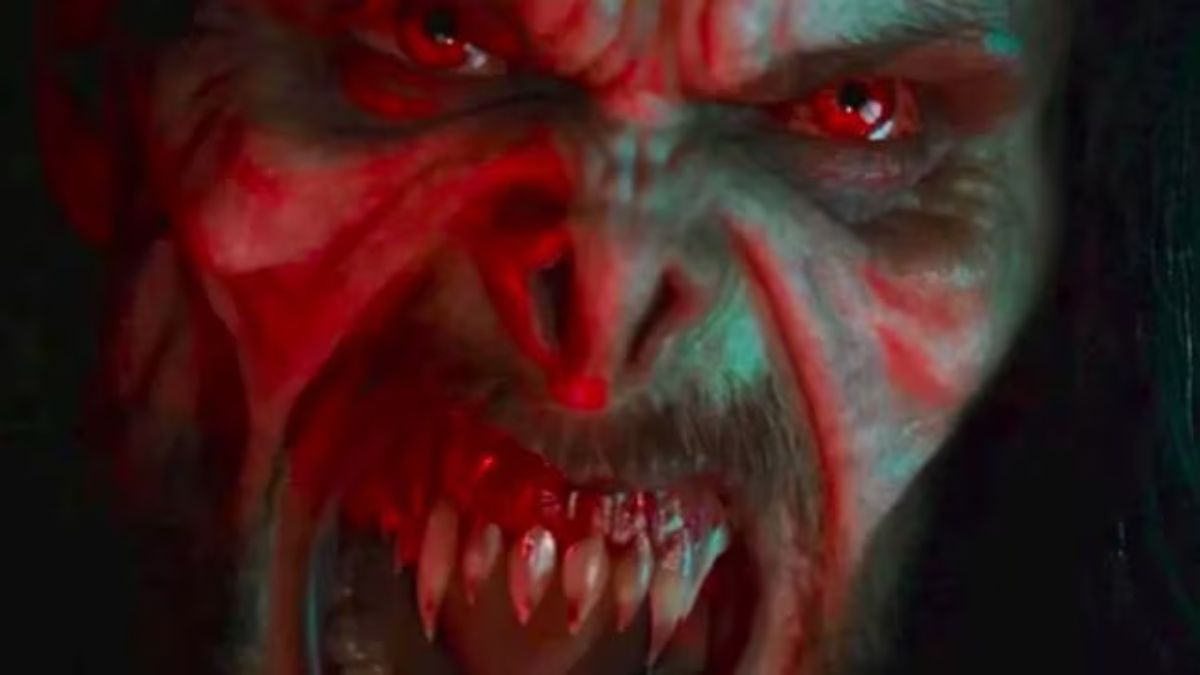 The Jared Leto Spider-Man villain movie got 5 nominations for the Golden Raspberries, awards given to some of the worst films of each year.
The Golden Raspberry, better known as the Razzies, have already published the nominee list for the 2023 "awards". A pretty harsh honor, if you take into account that these statues highlight the worst of the worst the movie industry was capable of releasing during the past 12 months. Among the lucky nominees this time around, there's a clear favorite: Morbius.
The Sony Pictures and Marvel movie, a spin-off of Spider-Man based on one of the most famous villains/anti-heroes of the wallcrawler, became a living meme when it released in theaters this past March 2022. The critics were ruthless (5.2 on IMDB, 4.5 on FilmAffinity, 1.6 on Rotten Tomatoes), and the public held on to it as a joke.
As time went on there were so many jokes about it that Sony even dared to relaunch it in theaters to exploit its surge in popularity, only managing to have a second failure on the big screen. Morbius was proof that the human is the only animal to trip twice on the same stone.
The superhero movie has been nominated for the awards for Worst Movie, Worst Director, Worst Screenplay, Worst Actor, and Worst Actress. Will we see Jared Leto or any of the other nominees receive their award with grace? However it goes down, it's clear that Morbius is on its way to infamy.
Every Razzie 2023 nominee
Worst Picture
Blonde
Disney's Pinocchio
Good Mourning
The King's Daughter
Morbius
Worst Actor
Colson Baker (aka Machine Gun Kelly), Good Mourning
Pete Davidson (Voice Only), Marmaduke
Tom Hanks (As Gepetto), Disney's Pinocchio
Jared Leto, Morbius
Sylvester Stallone, Samaritan
Worst Actress
Ryan Kiera Armstrong, Firestarter
Bryce Dallas Howard, Jurassic Park: Dominion
Diane Keaton, Mack & Rita
Kaya Scodelario, The King's Daughter
Alicia Silverstone, The Requin
Worst Remake/Rip-off/Sequel
Blonde
BOTH 365 Days Sequels – 365 Days: This Day & The Next 365 Days [a Razzie BOGO]
Disney's Pinocchio
Firestarter
Jurassic World: Dominion
Worst Supporting Actress
Adria Arjona, Morbius
Lorraine Bracco (Voice Only), Disney's Pinocchio
Penelope Cruz, The 355
Bingbing Fan, The 355 & The King's Daughter
Mira Sorvino, Lamborghini: The Man Behind the Legend
Worst Supporting Actor
Pete Davidson (Cameo Role), Good Mourning
Tom Hanks, Elvis
Xavier Samuel, Blonde
Mod Sun, Good Mourning
Evan Williams, Blonde
Worst Screen Couple
Colson Baker (aka Machine Gun Kelly) & Mod Sun, Good Mourning
Both Real Life Characters in the Fallacious White House Bedroom Scene, Blonde
Tom Hanks & His Latex-Laden Face (and Ludicrous Accent), Elvis
Andrew Dominik & His Issues with Women, Blonde
The Two 365 Days Sequels (both Released in 2022)
Worst Director
Judd Apatow, The Bubble
Colson Baker (aka Machine Gun Kelly) & Mod Sun, Good Mourning
Andrew Dominik, Blonde
Daniel Espinosa, Morbius
Robert Zemeckis, Disney's Pinocchio
Worst Screenplay
Blonde / Written for the Screen by Andrew Dominik, Adapted from the "Bio-Novel" by Joyce Carol Oates
Disney's Pinocchio / Screenplay by Robert Zemeckis & Chris Weitz (Not Authorized by the Estate of Carlo Collodi)
Good Mourning / "Written" by Machine Gun Kelly & Mod Sun
Jurassic World: Dominion / Screenplay by Emily Carmichael & Colin Treverrow, Story by Treverrow & Derek Connolly
Morbius / Screen Story and Screenplay by Matt Sazama & Burk Sharpless