Fortnite C4S1
Fortnite X Dead Space: Isaac Clarke's Outfit Is Now Available, How To Get It And How Much It Costs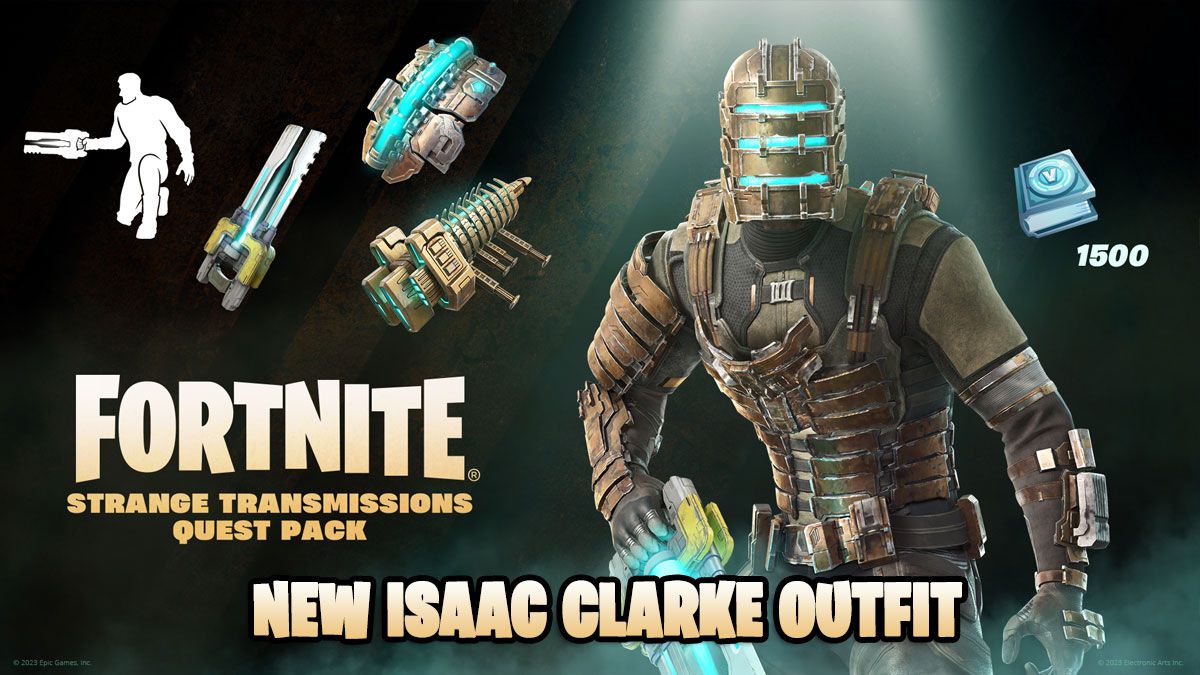 Isaac Clarke's outfit from Dead Space has arrived in Fortnite. Now we can see what it looks like and what accessories it comes with. We show it off.
Isaac Clarke's outfit from Dead Space in Fortnite has already arrived in the store. In this news we give you all the interesting facts, including what he looks like and what accessories he has. Read all about Fortnite x Dead Space below:
Fortnite x Dead Space: the Isaac Clarke outfit
On Monday, January 23, 2023, at 5:00 pm ET, Isaac Clarke's Dead Space outfit and accessories arrived in the Fortnite store. The items are as follows:
Isaac Clarke outfit
RIG Back Bling (reactive, displays player's health on the back)
USG Ishimura Back Bling
Plasma Cutter Pickaxe
Bench Upgrade Emote
All of these items are part of a bundle that costs $11.99 USD. In other words, none of these items are sold separately.
All of Isaac Clarke's Dead Space items in Fortnite
This bundle is called the Strange Transmissions Quest Pack, and it includes all of the aforementioned content, as well as several quests for Fortnite that will earn you 1,500 V-Bucks. These quests consist of completing daily additional objectives, or in other words, daily quests.
We remind you that the release date of Dead Space Remake is this Friday, January 27th, and this is a collaboration for the promotion of this video game.
What is a Fortnite outfit, which one is the best?
As always when we publish news of this kind, we must remind you how Fortnite Outfits work:
Fortnite Outfits, like the other accessories in the game, are only aesthetic modifications. That is, they only modify the appearance of our character in the game. None is "stronger" or "better" than another.
All Fortnite cosmetic items (Outfits, backpacks, picks...) can be used without problems in all game modes: Battle Royale, Creative and Save the World.
All these items may return to the store in the future, although it is not known exactly when, unless Epic Games itself announces it, or unless the store sections are leaked a couple of hours before the daily update.
Source | Fortnite Battle Royale