SUPER BOWL LVII
2023 Reese's Senior Bowl: Who are some of the top NFL prospects?
NFL pre-daft "season" is here, and there is no better place to see all the best prospects than at the Senior Bowl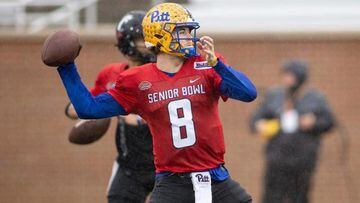 Is that time of the year! As the Super Bowl approaches and the season finally comes to a rest, the NFL kicks off the pre-draft process. This year's Senior Bowl promises to be a good one, with hot prospects ready to take the NFL by storm.
Practices for the game have been taking place all week long, yielding some nice performances right before the match starts. More than a hundred of the best senior college football players in the country will participate in this year's game, and many of them could take advantage of this opportunity and forge their NFL careers from the exposure.
Who are the top prospects of Reese's Senior Bowl?
After careful investigation and analysis of which players could make a difference in the NFL as soon as they get drafted, we have created this list of the top NFL prospects In this year's Senior Bowl.
When and at what time is the Senior Bowl?
The Senior Bowl will take place this Saturday, February 4th, at 02:30 pm ET.