Ansu Fati's dad slams Barcelona over lack of playing time
The young forward should leave the Camp Nou in search of a fresh start, Bori Fati told a Spanish radio station.
The father of young Barcelona star Ansu Fati criticised the club on Spanish radio on Tuesday night, suggesting that a move away from Camp Nou in the near future would aid his career.
Bori Fati, who had a low level footballing career himself, spoke to El Partidazo de COPE to outline what he believes is the best option for his son. After bursting onto the scene at the age of 16 in 2019, Ansu Fati was given the coveted number ten jersey previously worn by Lionel Messi.
But with playing opportunities now limited, Bori Fati revealed that he has encouraged his son to leave the club: "I have told Ansu that it is better for him to have a change of scenery."
"[However] Ansu does not agree with me. He wants to stay and succeed at FC Barcelona."
Ansu Fati joined the club as an eight-year-old in 2012 and spent his formative years in the La Masia academy during an extremely successful period in the club's history. Having risen through the ranks to the senior squad, he is now eager to earn his place in the starting XI.
Ansu Fati's dad unhappy with Xavi
When he first broke into the Barcelona first team Fati was a revelation, scoring seven goals in 24 La Liga games to earn himself a reputation as one of the most exciting young players in world football. Fati broke a number of age records for both Barcelona and the Spanish national team, becoming the youngest player to score for Spain.
But his progress was hampered by serious injuries and now, despite being back in the squad, he has struggled to tie down a place in Xavi Hernandez' team.
In the course of the explosive interview, Fati's dad admitted that he is frustrated with the lack of playing time that he has seen this season.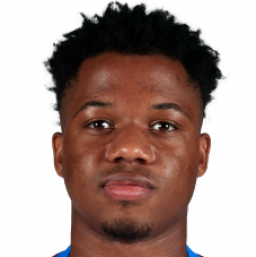 "Xavi is a good guy," Bori Fati said. "He spoke to me two to three times and he's very nice. He gave him specific work, and it has helped him a lot. I'm angry, it's true. As a father, I see Ansu [only playing] for a short time and it p*sses me off but I think as a father, not as a coach."
On Monday it was reported that Fati's agent, Jorge Mendes, had offered the youngster's services to a number of Premier League clubs. Whether Fati would be willing to countenance a departure from his beloved Barça is, at this stage, unclear.
However what is apparent is a straining of the relationship between player and club.