BARCELONA
Barcelona happy with Copa del Rey tie against Real Madrid
Barcelona preferred a two-legged tie against Real Madrid, especially if the second leg was played at home.
The Barcelona dressing room were happy with the outcome of the Copa del Rey semi-final draw on Monday. The Blaugrana players preferred to play Real Madrid over two legs and the return leg will be at Camp Nou. The semi-finals will not be played until next month, giving Ousmane Dembélé time to recover, at least for the return leg.
Real Madrid will be playing the Club World Cup on the dates scheduled for the first leg, and therefore after the match against Sevilla, Barcelona will have almost a week off, as they will not play a midweek game and will be able to prepare for the visit to Villarreal and the tie against Manchester United in the Europa League.
The players, who watched the draw live at the Ciutat Esportiva, applauded as soon as they found out who their opponents would be. With the memory of the Spanish Super Cup still fresh in their minds, the Blaugrana were in favour of meeting their arch-rivals, as long as home advantage was in their favour.

Barcelona staff pleased with Copa draw
The coaching staff at the club have also been pleased with the draw, especially as it gives them some breathing space in the schedule for the coming weeks. If they had played any other opponent, they would have had an extremely busy February, with three competitions and two games every week. The fact that Madrid cannot play the semi-finals in February, as they have the Club World Cup, will make it easier for the players to rest and recover.
After the games against Real Betis and Sevilla this week, Barcelona will have a week off to prepare for the game against Villarreal and, above all, the tie against United in the Europa League.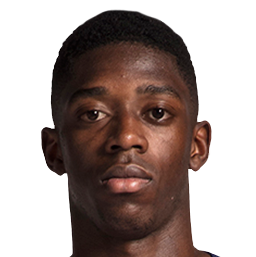 Possible Dembélé return
It will also give Xavi hope for an Ousmane Dembélé return ahead of the cup semi-finals. The Frenchman picked up a hamstring injury against Girona at the weekend and is expected to be out for around four weeks, so his presence in the first leg at the Bernabéu is not out of the question.