Cristiano Ronaldo joins Al Nassr
The 37-year-old Portuguese forward joins the Saudi club after leaving Manchester United. It will be the fifth club of his long, successful career.
Cristiano Ronaldo has officially joined Saudi Arabian club Al Nassr for two seasons. The 37-year-old striker will continue his career with the Riyadh-based club after their official announcement was made on Friday. After several weeks of reflection, the Portugal international has finally opted for Al Nassr and will play for the club until the age of 40.
"I'm eager to experience a new football league in a different country. The vision that Al Nassr has is very inspiring and I am excited to join my team-mates," Ronaldo said in his first statement as an Al Nassr player.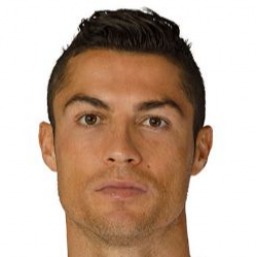 After Portugal's elimination in the World Cup quarter-finals, the veteran forward took several days off to listen to offers, following his tumultuous departure from Manchester United in late November. He even trained at Real Madrid's facilities to stay in shape, while he pondered his future. With no offers from Champions League teams in Europe, the Portuguese has finally opted to join Al Nassr, where he will be coached by Rudi Garcia and will share a dressing room with the likes of David Ospina, Luis Gustavo, Talisca, Aboubakar and Spain's Álvaro González.
In the official announcement, no figures of the deal were released, but sources consulted by this newspaper have denied that his salary will hit €200 million per season. Al Nassr will be his fifth professional club, after spells with Sporting CP, Manchester United (twice), Real Madrid and Juventus.
Al Nassr are top of the Saudi Premier League, one point ahead of Al Shabad, coached by Spanish manager Vicente Moreno. Ronaldo's arrival at the club is the tip of the iceberg of a mega-project, which includes other illustrious names such as Sergio Busquets, on who Al Nassr's sporting director, Marcelo Salazar, is working in his bid to take Al Nassr to the top of Saudi football.
Saudi Sports Minister Abdelaziz bin Turki al Faysal said he is "happy" that Ronaldo is starting his "new career" in Saudi Arabia after making his move to Al Nassr until 2025 official. "Happy to have one of the best players in the world starting his new career in Saudi Arabia. Welcome Cristiano to the kingdom," he tweeted on his official Twitter account.