REAL MADRID
Real Madrid defender David Alaba: "We still have objectives that we want to achieve this season"
The defender, injured for five weeks, played in Austria's comeback against Estonia.
David Alaba returned from his muscle injury during the second half of the Austria-Estonia game for Euro 2024 qualification. The Real Madrid defender, absent for five weeks, helped the Austrians turn the game around to win 2-1. Now recovered from his latest setback, he spoke in the mixed zone about the comeback and also about his desire to play again at the Santiago Bernabéu.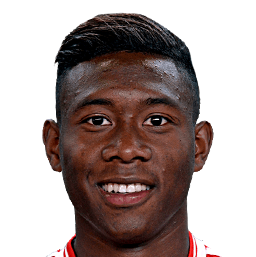 Alaba ready to help Real Madrid
"I already feel ready for the end of the season and I also want to help Real Madrid on the pitch", stated Alaba. "I am very happy to be back on the pitch. I worked hard for this", added the 30-year-old.
Without Alaba, Madrid drew with Atlético Madrid and Real Betis and lost twice with Barcelona, in the league and the first leg of the Copa del Rey, although they won the second leg against Liverpool and also beat Espanyol.
The defender believes that Madrid have a lot left to fight for this year: "There are very important games ahead in the league, in the Copa del Rey and in the Champions League. We still have objectives that we want to achieve this season, there is a long way to go", he concluded.