REAL MADRID
Fran García and Brahim Díaz to form the 'new' Real Madrid
The two players are set to return to the Spanish club in the summer to start a regeneration of the squad.
A new Real Madrid is on the way. Bubbling away under the surface, not in a rush but never stopping. There won't be another summer like 2009 (Xabi Alonso, Cristiano, Kaká and Benzema for €250 million). Times - and rules - have changed; renovating the squad is now done more systematically, in a calmer and more measured approach. Along this line of thinking, Fran García and Brahim Díaz, both at 23-years-old, will rejuvenate a side that has an average age of 27.6. They are two done deals that will pave the way for a big summer along with, as AS has said before, Bellingham and a striker.
Regarding Fran García, the deal is done. He has been at Rayo Vallecano for three years and has matured into one of the best left-backs in the league. He was the pillar in the side that got promoted in 2021, that got to the Copa del Rey semi-finals in 2022 and now dreams of Europe with the side from Vallecas.
Real Madrid is García's dream
The Real Madrid youth team product arrived as a bag of potential and will leave as an undroppable idol: he plays absolutely every moment he can; this season he has played more minutes than any other player in the whole of LaLiga, with over 2,300 minutes. After the departure of Marcelo, three options were on the table: Fran, Miguel Gutiérrez or another. And he won.
He will fulfil a dream that he has never chosen to hide: to return to Madrid. "I consider myself an honest and transparent person. Since I arrived at Rayo, I have always said my dream was to go back to Madrid because I went through a lot there and it means so much to me. I have my heart split in two, because Rayo has given me the chance to be a professional and I am a football player thanks to the club. For me it's a family, but I'll never hide my wish to go back", said Fran to media channel Unión Rayo.
And this season he will return. It was an option that was sealed after Xabi Alonso's Bayer Leverkusen put an offer of €10 million (his release clause) on the table in January; from there, everything went into overdrive.
The player belonged to Rayo, who paid his fee last summer, but the contract contained a key detail: Madrid would retain 50% of the rights and a first refusal clause. That meant if anyone got in touch with Rayo about signing the player, the club immediately had to tell Real Madrid and then Los Blancos would be given the option to sign him. And so, with Xabi Alonso hovering over Fran García, Madrid pounced. They paid €5 million - the other 50% of the clause - and got their man. Real Madrid have their first signing of the summer and Mendy now has competition.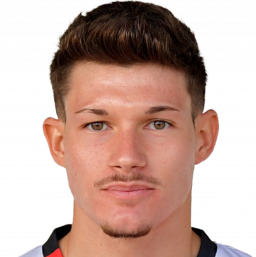 Brahim, after 3 attempts, is coming back
The man from Málaga has taken a while to be convinced, but he is now. On the third attempt, he will stay. This summer his loan to AC Milan finishes and he will return to Madrid as the rumours that the Italian club have a permanent option are entirely false, AS can confirm. The possibility does not exist: the player will return to Spain. And he will do so after shining in Italy wearing the number 10 on his back and having become a star player in a historic club. He has scored 5 goals this season and got 2 assists. He is well liked and fits into the youthful project Madrid are planning; with him they can also increase their Spanish player quota.
Although, the situation does come with a certain difficulty attached. What happens with Asensio (his contract is up but may renew) and Hazard (he has one year left and does not want to leave) may dictate how much he actually plays. The right wing, as things stand, is for Fede Valverde and Rodrygo. Brahim won't have things easy at Madrid but the club are confident of his talent and have decided to sign him for the third time after bringing him from City and then loaning him out in 2021.
They appreciate his flexibility - as he can also play as a 'number 10′ - and his acceptance to work hard. Both him and Fran García will be the first two signings of the summer for the club. After those two, more will arrive: a huge effort will be made to bring Bellingham and the option of bringing in a number 9 is on the table. Get ready for the new Real Madrid.