Gerard Piqué close to tears as he bids farewell to Camp Nou
The Barcelona defender played his last LaLiga game in the azulgrana shirt as the Catalan side faced Almeria in the matchday 13 clash.
The curtain came down on Gerard Piqué's FC Barcelona career on Saturday night as the player played in front of the 'Culés' for the last time as Barça face Almeria in LaLiga.
On his 615th appearance for the club, Piqué was replaced by Andreas Christensen in the 84th minute of the clash and was close to tears - we didn't quite get any though - as teammates, opponents and officials came over to pay their respects with handshakes and hugs before he made his way off the pitch. The defender was then met by each and every member of the club's backroom staff in the dugout and teammates not in the matchday squad in the stand.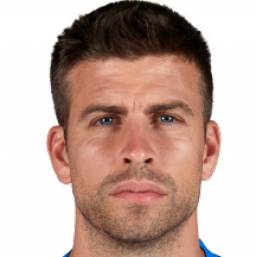 The footballing world was shocked by the sudden decision taken by the 35-year-old on Thursday where he issued his retirement via a poignant video across his social media platforms.
The veteran defender will terminate his contract next week with the move alleviating the financial strain the club finds itself in with failure to progress in the Champions League adding to the strain. Club president Joan Laporta heralded the player and claimed that his initiative shows 'unquestionable love for FC Barcelona'.
At present it's not clear if Piqué will participate in Barcelona's last league clash before the World Cup in Pamplona next Tuesday but the player made it clear in his farewell statement, claiming 'I'll be back".