Haaland hits half hour hat-trick as City run riot
There is no stopping the Norwegian striker as he bagged three goals in the first half against Nottingham Forest.
Erling Haaland maintains his unstoppable form as the Norwegian striker was on hand to bag three first half goals for Manchester City as the face newly promoted Nottingham Forest at the Etihad Stadium.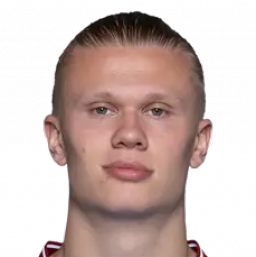 The Norwegian opened the scoring in the 12th minute before doubling City's lead in the 23rd minute. Just 15 minutes later the striker bagged his third of the half with an assist from John Stones to put Forest out of reach.
Haaland has now found the net nine times for City in the five opening Premier League games of the 2022-23 campaign with an average of 1.80 goals per game for the Sky Blues.