Harry Kane: '100 goals is not out of the question'
The Tottenham striker is not ruling out a century of international goals after becoming England's all-time top goalscorer last week.
Harry Kane became England's all-time top goalscorer during this international break, but insisted that he is not finished yet. In a press conference this week the England captain said that the 100-goal mark "is not out of the question" for him.
England's greatest international marksman reached 55 goals for his country with strikes in wins over Italy and Ukraine last week. With the attacking potential in Gareth Southgate's young side, few would bet against Kane adding significantly to his tally in the coming years.
"Getting 100 will be tough for sure, but I never count out anything," Kane said. "I am still young - I am 29, I am still fit and strong. I want to play for England for as long as I can."
"Every game there is I will be putting myself forward to try and play," he continued.
"A hundred is not out of the question. It will be extremely tough but we will have to see how the next few years go."
Kane has now moved two goals clear of Wayne Rooney as England's all-time top goalscorer and will hope to have three more major tournament cycles as England's first-choice striker. In the next international break in June, Kane and England will play Malta and North Macedonia.
Can Kane reach the all-time top international goalscorers?
In the same week that Kane became England's record goalscorer, Cristiano Ronaldo added another milestone to his substantial collection. The Portuguese star became the male footballer with most international appearances, taking his cap count to an astonishing 198.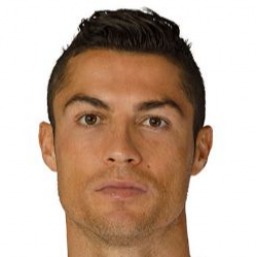 Ronaldo is also the all-time top goalscorer in men's international football with 122 strikes across a 21-year international career. Here's how the top five looks currently…
1. Cristiano Ronaldo – 122 goals / 198 caps
2. Ali Daei – 109 goals / 148 caps
3. Lionel Messi – 99 goals / 173 caps
4. Mokhtar Dahari – 89 goals / 142 caps
5. Sunil Chhetri – 85 goals / 133 caps
Kane is still 30 goals away from reaching the all-time top five, and also has to contend with other active players like Robert Lewandowski (78 international goals), Neymar (77) and Romelu Lukaku (71).
The Tottenham man boasts a slightly better goals-per-game ratio than Ronaldo, but even if he were to continue his incredible scoring rate for England he would need to play another 100 games to overtake the Portugal star's current tally.