LALIGA
How Real Madrid plan to sign Paris Saint-Germain star Kylian Mbappé on a free transfer
The France captain has long been linked with a move to the Santiago Bernabéu but Madrid have no intention of paying for his services.
Not a single cent. There's a big fat zero against Paris Saint-Germain star Kylian Mbappé name on Real Madrid's spreadsheet of potential future recruits. As already revealed by AS, the Frenchman is on the club's list of 'priority' signings but there is a line the 14-time Champions League winners are not willing to cross.
How could Real Madrid sign Mbappé for free?
Nothing has changed in that regard. Madrid want Mbappé but they aren't planning on paying any kind of fee for him. How? Simple: wait until 2024. The 24 year-old surprisingly extended his contract in Paris last summer and posed for photos holding a PSG shirt with '2025′ on the back. However, that only told half the story, with the new deal actually being for two years - until 2024 - with the option of a further year. As has been reported by L'Équipe, Mbappé is not willing to take up that option, which means he would be a free agent in little over a year's time. Real Madrid's ears have perked up.
When could Mbappé become available on a free transfer?
While it appears that there is still time for more twists and turns in the tale, all will become clearer on 31 July 2023, the date until which Mbappé has to make a final decision. If the answer is still 'no', then he will be free to speak to potential new employers from 1 January 2024 onwards. Of course, Madrid are well aware of this and know that this would change everything in their long-term pursuit of the France captain.
Will Real Madrid bid for Mbappé this summer?
First of all, there is no chance of Los Blancos making a multi-million euro bid for the attacker this summer, as they did last, when they were willing to part with €180 million). Secondly, they would go into any potential negotiations from a position of strength, with Mbappé likely to have to sweet talk the Real Madrid support, and perhaps even the club, somewhat after previously snubbing them in summer 2022.
Mbappé's Real Madrid praise despite rejection
What would work in Mbappé's favour, of course, is that he is expected to be one of world soccer's biggest stars over the next decade, along with Erling Haaland and potential future teammate Vinícius Júnior. On top of that, the door was never fully closed by any of the parties involved, most notably the player himself after announcing his contract renewal with PSG.
"I also want to sincerely thank Real Madrid and their president Florentino Pérez. I appreciate the opportunity and it's a privilege to be wanted by such an institution", he stated. He continued almost apologetically: "I suspect they are disappointed. I'll be cheering them on as much as anyone in the Champions League final in Paris [against Liverpool]".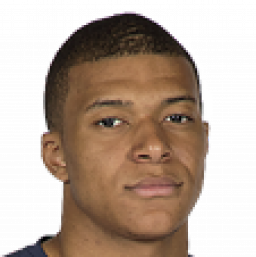 Florentino Pérez backtracks on Mbappé signing
Pérez himself also left the door ajar. "This Mbappé is not my Mbappé. But if things change... Life takes many expected twists and turns", he told Spanish television show El Chiringuito, also explaining what happened before that part of the saga came to an end. "Trying to sign him had become a long, drawn-out process and he changed his mind. But I think it's because of the pressure on him. It is not normal for the President of French Republic to call you, or the Mayor of Paris. That's impossible to resist. I wish him all the best". Pérez showed disappointment and indeed some level of understanding, but no resentment.
Mbappé sent a message to the Madrid president to inform him of his decision, but Pérez revealed that by the point the club had already moved on to new transfer targets. "At that point we were no longer interested". Why? "No player in the history of Real Madrid has ever been above the rest". However, it wouldn't be long until he was back on the fence, ending his appearance on the show by saying "don't worry, life isn't over yet" when asked what he would do if he had the chance to sign the Frenchman.
So, the door is very much still open, as long as no money has to pass through it. Summer 2024 is when Mbappé and Real Madrid could finally shake hands.

PSG: a Real Madrid 'ally'?
While Paris Saint-Germain would appear to be one of Real Madrid's natural enemies due to both clubs' unwavering desire to fight for the Champions League, they have inavertently become something of an ally. The Ligue 1 club's latest 'project', the key to convincing Mbappé to stay, is falling apart at the seams. Sports advisor Luis Campos' arrival at the club was supposed to be key due the nature of his relationship with their star player but the Portuguese's moves in the transfer market haven't paid off on the field. And, of course, they once again failed in their obsessive bid to win the Champions League, losing to Bayern Munich in the round of 16.
An 11th Ligue 1 title, which they are on the brink of securing, would do little to make up for all the fall-outs and moments of tension that have gone before it. Mbappé is the only real shining light, with his 41 appearances in all competitions producing 40 goals and nine assists. The seasons of fellow superstars Lionel Messi and Neymar have been dominated by speculation that they will leave the club, rather than praise for their on-field performances. It's shaping up to be a busy summer at the Parc des Princes.
And what will be their main objective? Rebuilding in such a way that would convince Mbappé to change his mind with regard to leaving or, failing that, convince him to take up the option of that extra year. But if the France star wants to live his dream and win everything there is to win in elite club soccer, he most probably needs to put himself in a position to move to the new Estadio Santiago Bernabéu on a free transfer.