CONCACAF CHAMPIONS LEAGUE
Inter Miami and Messi's key to playing in the Concacaf Champions League next year
Concacaf have already paid tribute to the Argentine who is set to make his debut for the 'Herons' next month.
Leo Messi is still big, big box office and the reaction from fans across the world to his move to MLS side Inter Miami is testament to that.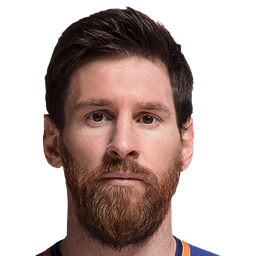 Central and North American governing body Concacaf also made reference to the Argentine's imminent arrival in Florida via Twitter: "The one you are still missing Leo", followed by a montage of the Argentine star wearing the Inter Miami shirt staring at the Concacaf Champions League trophy.
As things stand, Inter Miami languish in last position in the Eastern Conference with just 15 points and their poor start to the 2023 season saw the dismissal of English head coach Phil Neville at the start of the month. As things stand, it would take an astonishing turnaround for the 'Herons' to make the end of season playoffs and secure a berth in the 2024 Concacaf Champions League via the domestic MLS campaign.
Inter Miami's plan B for 2024 Concachampions?
Inter Miami progressed to the semifinals of the U.S. Open Cup on Wednesday night with a 0-1 win away to USL side Birmingham Legion and now face Cincinnati on 23 August. Houston Dynamo and Real Salt Lake are the other semifinalists.
A win in the Open Cup final also secures a place in next year's Concachampions and a platform for Inter Miami and Messi to challenge for the prestigious Concacaf club title.