Kylian Mbappé to stay at PSG: transfer decision as it happened
Kylian Mbappé staying at PSG: live reaction
Mbappé to stay with PSG: Headlines
- The striker has penned a three year deal with the Ligue 1 club
- Deals were in place with both PSG and Real Madrid
- LaLiga head Javier Tebas unhappy with the striker's decision
- Mbappé bags hat-trick as PSG hammer Metz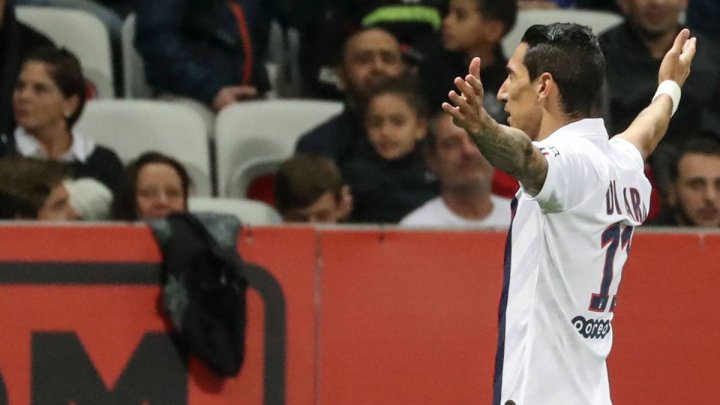 'Kylian made the right decision'
Angel Di Maria's time at the Parc des Prince has come to an end following the Metz triumph but the Argentine winger was similarly enthused by Mbappe's decision to stay put.
"I am very happy for Kylian, he made the right decision to stay here," said Di Maria, a former Madrid star.
"Paris is a great club, which continues to grow and can do great things. Kylian is close to reaching the 200-goal mark here, to make history. He made a perfect decision."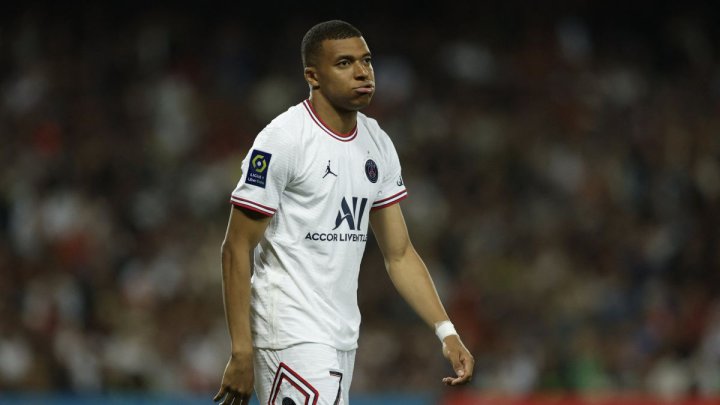 Mbappe can become the best in the world at PSG, says team-mate Herrera
Kylian Mbappe can become the best player in the world after renewing his contract at Paris Saint-German, said team-mate Ander Herrera.
A long-running saga lasting over a year was ended on Saturday when Mbappe rejected the overtures of Real Madrid to pen an extension at Parc des Princes until 2025.
It was a decision that took the football world by surprise with Mbappe having reportedly given his world to the Los Blancos hierarchy he would move to the Santiago Bernabeu.
The renewal is said to have included a €150million signing-on fee as well as having a say on areas such as the appointments of the sporting director and head coach, as well as player signings and sales.
For midfielder Herrera, though, the focus was just on the joy of retaining a superstar team-mate.
"We were happy today; it wasn't the time to discuss it. We are happy for him, for the club and for the group," he said in the aftermath of PSG's 5-0 rout of Metz in their final game of the Ligue 1 campaign.
"He can become the best player in the world in a few years. So, we are happy for us, for him. We celebrated the title; we didn't talk about it."
Mbappé staying welcomed by LFP boss
The extension of Kylian Mbappé at Paris SG, despite the interest at Real Madrid, "constitutes a strong signal for the present and the future" of the French championship, stated the president of the Professional Football League (LFP), Vincent Labrune.
"At a time when French professional soccer is making its revolution with the creation of its commercial subsidiary and the launch of a new ambitious sports project for the Ligue 1, the decision by Kylian Mbappé to continue his story at PSG constitutes a strong signal for the present and future of our championship," noted the leader of the LFP.
In a statement, he believes that "to make the soap opera of Ligue 1 always more exciting, we need big stars. Kylian Mbappé is a superstar in the credits of the Ligue 1 for the next few seasons," he insisted.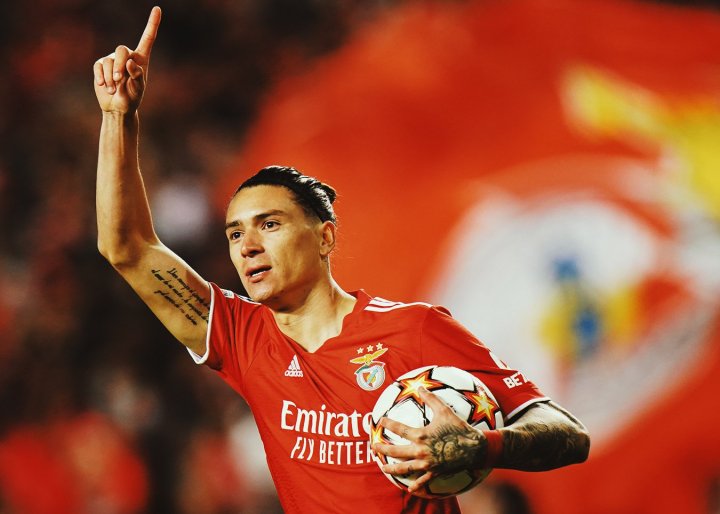 What now for Madrid?
Who do Real Madrid turn to now to alleviate their forward line issues?
Many names are starting to be linked with the Spanish giants such as those of Mo Salah, Robert Lewandowski, Sadio Mane and Benfica marksman Darwin Nuñez.
A long summer ahead beckons with countless more names set to be linked with the Nernabeu side.
PSG celebrate Ligue 1 title
The Parisian giants were presented with the 2021-22 Ligue 1 trophy at Parc des Princes on Saturday night after the home side rimped to a 5-0m win over Metz with Kylian Mbappé bagging a hat-trick for PSG.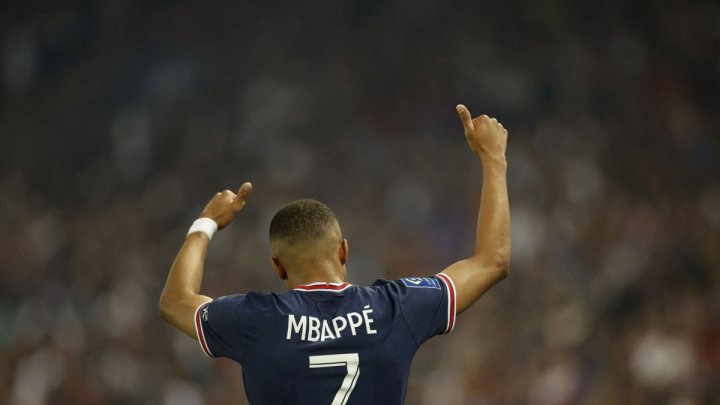 Mbappé ends the season as top scorer
Kylian Mbappé was the top scorer in the 2021-2022 French Ligue 1 season, which came to a close on Saturday, with the French star scoring a hat-trick in a 5-0 win over Metz to take his tally to 28 goals.
He finishes the league season three goals clear of second-placed Wissam Ben Yedder (Monaco), who took his tally to 25 after scoring one in his side's 2-2 draw at Lens on Saturday.
Mbappé thus celebrated in the best possible way his renewal with Paris Saint-Germain until 2025, announced on Saturday, after months of speculation about a possible move to Real Madrid.
- Ligue 1 scoring chart:
28 goals: Mbappé (Paris SG).
25 goals: Ben Yedder (Monaco)
21 goals: Dembelé (Lyon), Terrier (Rennes)
OM secure Champions League place as Bordeaux are relegated, last day drama in France
With the Mbappe to stay story dominating the news in France, Saturday's fixtures sawe Olympique de Marseille beat Racing Strasbourg 4-0 and pipped AS Monaco to second place in Ligue 1 to qualify for the Champions League group stage with help from RC Lens as the season ended.
Monaco go into the Champions League third qualifying round after Ignatius Ganago's last-gasp goal in a 2-2 draw at Lens denied them runners-up spot in Saturday's final round of games.
All eyes were on the Parc des Princes for the announcement that Mbappe had signed a new three-year deal with the French champions, who demolished Metz 5-0 with the France forward scoring a hat trick to finish Ligue 1 top scorer with 28 goals.
The result sent Metz into Ligue 2 along with Girondins de Bordeaux, who were relegated after 30 consecutive years in the top flight despite a 4-2 win at Stade Brestois as they ended up bottom of the table.
St Etienne salvaged a 1-1 draw at Nantes to finish 18th and set up a relegation/promotion playoff with AJ Auxerre.
Marseille ended up second with 71 points - 15 behind PSG, who were crowned champions last month, two ahead of Monaco who looked like hanging on to second place until Ganago's goal six minutes into stoppage time left them deflated.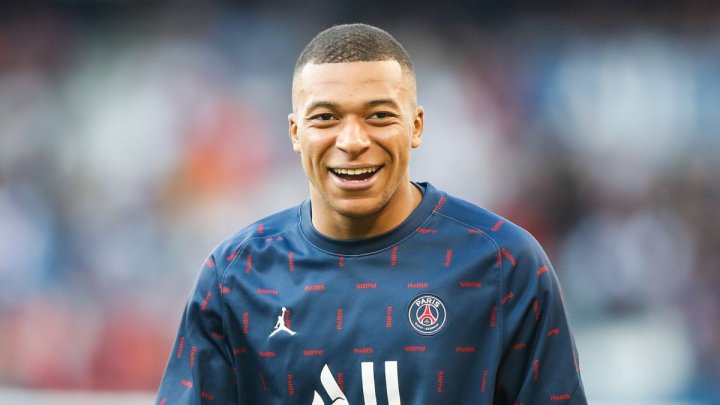 Mbappé tells Florentino Perez via Whatsapp
Shortly after arriving in Belgrade for the Euroliga Final Four, Perez, Real Madrid president received a Whatsapp message from the player in which, very politely and affectionately, he informed him of his decision to renew his contract with PSG.
"Mr Florentino: I am informing you that I have decided to stay at PSG. I want to thank you for the opportunity you have given me to play for Real Madrid, the club I have been a fan of since I was a child. I hope you will be understanding with my decision. I wish you the best of luck in the final of the European Cup".
'He's missing out'
The front cover of many Spanish sporting outlets including Diario AS features Mbappé following his decision to remain with PSG after penning a three year deal that runs through to 2025.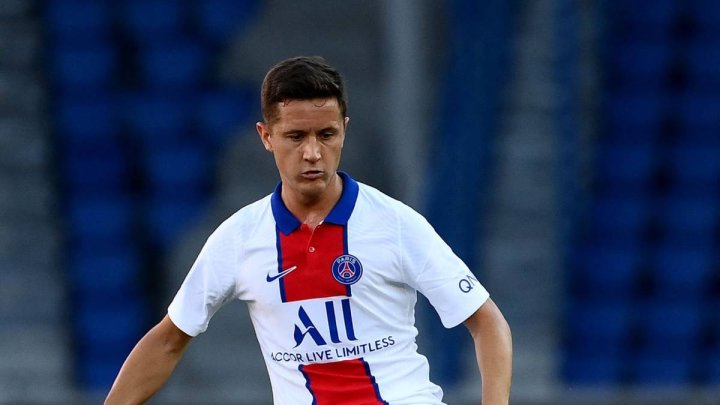 Herrera on Mbappé
"We found out this afternoon, we still didn't know, honestly. It was when we arrived at the stadium that we heard the news. The club and Kylian have kept quiet all week. We were very happy. I have friends who are Real Madrid fans. I explained to them that here he could become the best player in PSG's history. I think that influenced his decision to stay. Maybe at another club - I won't say which one - he could become a very important player. But in Paris, Kylian can become the greatest. I don't know his motives, but maybe that's what decided him."
Leonardo set for PSG exit
Paris SG sporting director Leonardo is set to be sacked from his duties following his club's final game of the season, according to a source briefed on the matter who confirmed a version reported by several media outlets.
The imminent dismissal of the 52-year-old Brazilian, who had held the position since 2019, comes after the Parisian club extended the contract of French star Kylian Mbappé until 2025.
Mbappé's contract extension came before PSG's 5-0 win over Metz.
No sooner had the celebrations of the 10th national title ended than Prime Video, RMC, France Bleu Paris, Le Parisien and L'Equipe reported PSG's decision to let go of its sporting director.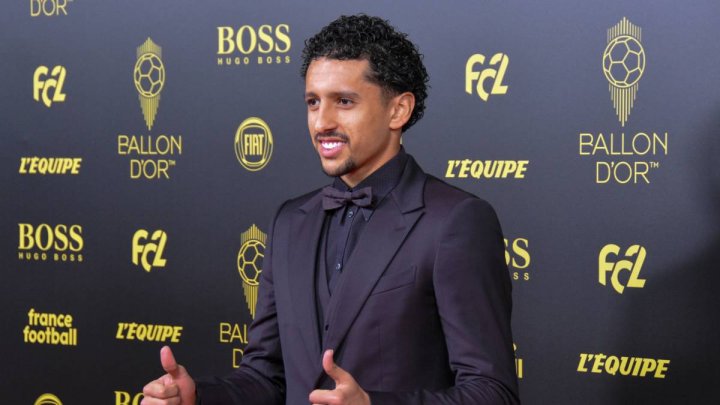 'It's a perfect evening' - Marquinhos salutes Mbappe and Di Maria on momentous day for PSG
Marquinhos savoured a "perfect evening" for Paris Saint-Germain as Kylian Mbappe scored a hat-trick and Angel di Maria signed off in style in a 5-0 rout of Metz.
Mauricio Pochettino's side relegated Metz by dishing out on a thrashing in their final game of the season after Mbappe signed a new contract.
It was announced before kick-off at Parc des Princes on Saturday that France forward Mbappe had snubbed Real Madrid in favour of putting paper on a new three-year deal with the Ligue 1 champions.
Meanwhile Di Maria, who left the field in tears when substituted late on, marked his final appearance for the club after seven years in the French capital by rounding off the scoring.
Marquinhos told Prime Video Sport: "The tribute to Di Maria is deserved for everything he has done. Kylian [Mbappe] scores and announces his extension, it's a perfect evening."
And the skipper is well aware of the significance of keeping hold of Mbappe following so much talk that he was on his way to Madrid.
He added: "[Kylian] was strong; he didn't say anything, he showed nothing. When we were in the dressing room, this ceremony [when his new deal was revealed] boosted us for the game.
"[His extension] is a big step, but there is still a lot to do, we have to analyse what has been good and not so good this season."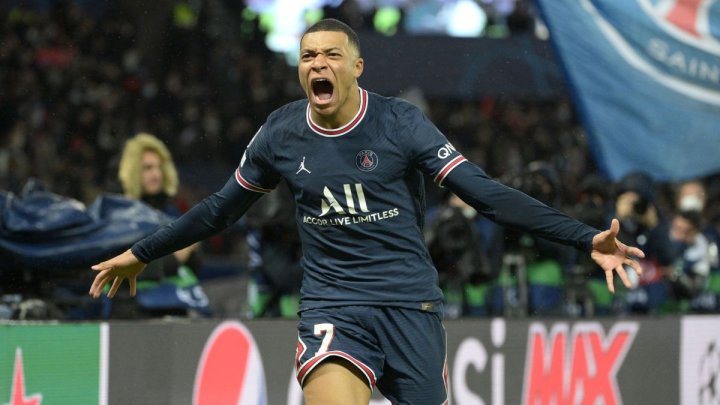 'Paris is my home'
PSG have managed to persuade their star striker to stay at the club, with Mbappé signing a contract extension through to 2025.
The player, who had been heavily linked with Real Madrid, and had apparently agreed personal terms with Spanish club, decided eventually to stay, with announcement being made to the fans at the Parc des Princes, PSG's home ground, just before the game against Metz this evening.
The player took to the centre circle alongside club president Al-Khelaïfi to give the supporters the news they'd been waiting for.
"I'm delighted to stay here, Paris is my home. I want to stay at Paris Saint Germain because I want keep winning lots of trophies with you," said Mbappé. He then posed for a photo with Al-Khelaïfi.
LaLiga on Mbappé move
Here's the statement from LaLiga who run Spain's league and clearly hoped Mbappé would come to Real Madrid:
LaLiga wishes to state that this type of agreement attacks the economic stability of European football, putting at risk hundreds of thousands of jobs and the integrity of the sport, not only in European competitions, but also in domestic leagues.
It is scandalous that a club like PSG, which last season reported losses of more than 220 million euros after accumulating losses of more than 700 million euros in prior seasons (while reporting sponsorship income at doubtful valuation), with a squad cost around 650 million for this season, can close such an agreement, while those clubs that could afford the hiring of the player without seeing their wage bill compromised, are left without being able to sign him.
LaLiga will file a complaint against PSG before UEFA, the French administrative and fiscal authorities and European Union authorities to continue to defend the economic ecosystem of European football and its sustainability.
In the past LaLiga has complained to UEFA for non-compliance with financial fair play by PSG. These complaints were successful and UEFA sanctioned the club, while the Court of Artbitration for Sport (CAS), in a bizarre decision, reversed the sanctions.
LaLiga and many European football institutions had hope that PSG President Nasser Al-Khelaifi after entering bodies of European football management such as the UEFA Executive Committee and the presidency of the European Club Association (ECA) would abstain from these practices knowing they cause grave damage, but the opposite has been true. PSG is assuming an impossible investment, seeing that it has an unacceptable wage bill and large financial losses in prior seasons. It is violating current UEFA and French economic control rules.
This behaviour demonstrates once more that state owned clubs do not respect and do not want to respect the rules of a sector as important as football. These rules are key to protect and sustain hundreds of thousands of jobs.
This kind of behaviour led by Al-Khelaifi, president of PSG, and member of the UEFA Executive Committee and president of ECA, endangers European football on the same level as the European Super League.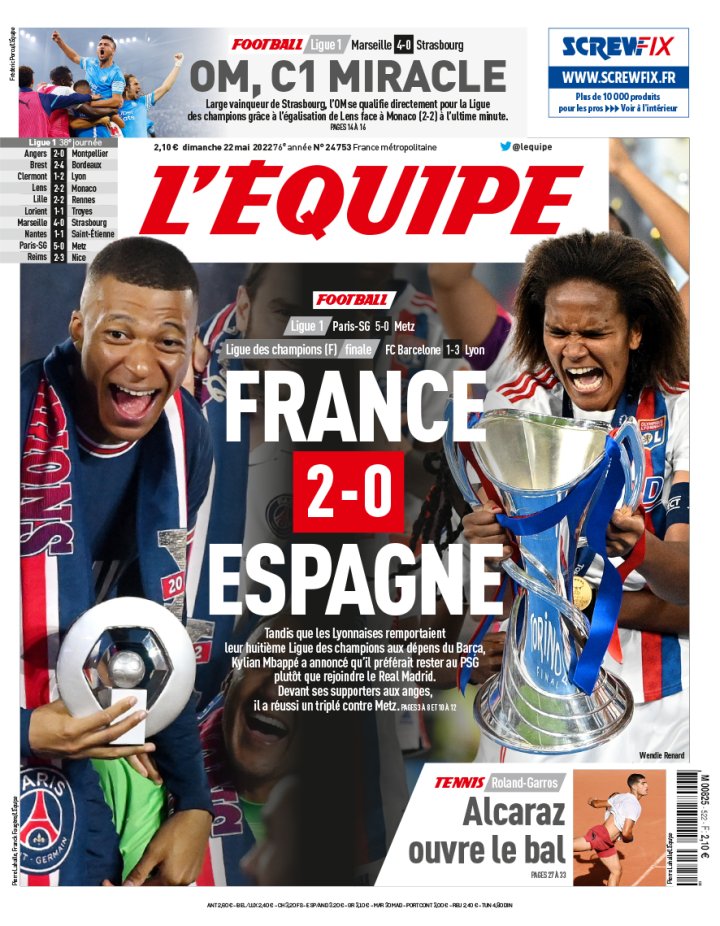 France 2-0 Spain
The French sports daily runs with a cheeky headline on Sunday's paper alluding to the Mbappe decision and also reflecting on Olympique Lyon's 1-3 win over FC Barcelona Femini in the final of the UEFA Women's Champions League which was staged in Turin on Saturday night.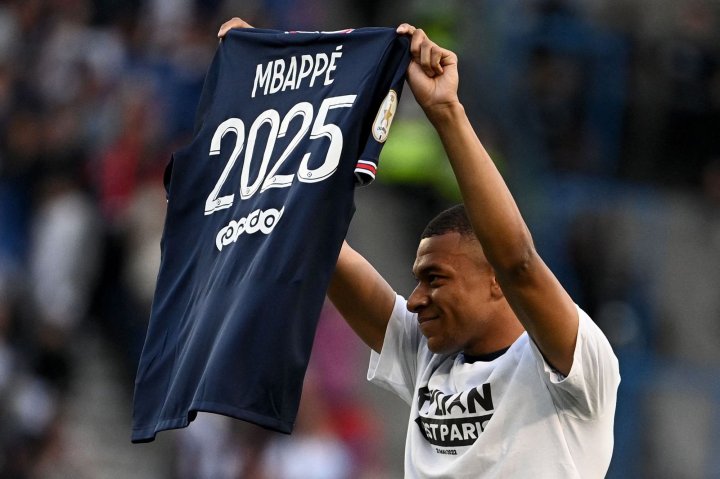 Latest news on Kylian Mbappé's future: welcome
Good morning and welcome to our live blog on the future of Paris Saint-Germain striker Kylian Mbappé. The French striker has confirmed his decision to stay with the Parisian giants penning a new three year deal that will see him stay with the Ligue 1 side through to 2025.