PREMIER LEAGUE
Liverpool manager Jürgen Klopp sets a return date for Luis Díaz
The German spoke about the final phase of Luis Díaz's recovery, saying he expects the player back in Liverpool training very soon.
The return of Luis Díaz is finally approaching. The Colombian is in the final phase of his long recovery process: he has already carried out work on the field and could be close to participating in training sessions alongside his teammates in Liverpool with a focus on the season run-in that remains for the club.
Díaz was mentioned by Jürgen Klopp in his most recent press conference, who set a return date for the Colombian, in addition to two other players who are sharing the medical department with him.
Klopp's return date for Díaz
"The three (Luis Díaz, Thiago Alcántara and Joe Gomez) are not available this weekend. They are in different stages I would say. Joe could train at the beginning of the week; I expect Luis during next week. After the international break, obviously for both possible. Thiago, we'll see. None of them have trained with the team yet and we'll see how that develops in a couple of weeks and we'll know more," said the German coach.
For which game would Luis Díaz make his return?
Based on these statements from Klopp, Díaz would return to training with the rest of the group next week, but he would be back in a Red shirt around April 1, when he will begin a demanding month with a match against Manchester City in the Premier League.
In other words, the 26-year-old winger will not be fit for the clash against Bournemouth this Saturday, March 11 away from home, nor in the second leg of the Champions League round of 16 against Real Madrid at the Santiago Bernabéu, a tie in which Liverpool are down 5-2.
The knee injury and the relapse suffered during the World Cup break have prevented Díaz from getting any on-pitch action since October 9, when he suffered the blow in Liverpool's 3-2 defeat to Arsenal in London. Now he is close to returning to help the Reds in their main objective of the final part of the season: finishing in the top 4 of the Premier League, where they are currently 5th with 42 points, just 3 away from Tottenham.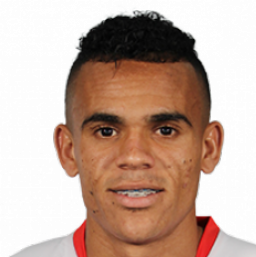 Premier League 2022/2023
*Data updated to date Mar 10th, 2023