REAL MADRID
Mariano Díaz to leave Real Madrid
The forward is set to leave Los Blancos after a disappointing spell.
Mariano Díaz's time as a Real Madrid player is coming to an end. His spell at the club since the summer of 2018, just 14 months after leaving for Lyon, has not gone as he would have hoped. There are many theories and opinions about the reasons why Mariano failed to live up to expectations after a fee of €22m was paid for him. In five years he has played 70 games, scoring seven goals and playing a total of 2,067 minutes.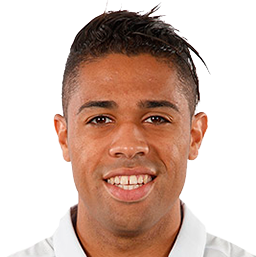 Mariano is keen to end his time with Madrid by scoring a goal if he is given the chance to say goodbye on the pitch in the short time left to the end of the season. Offers are starting to appear on his table. Several European teams have already shown an interest but it is still early.
At Madrid, he has acquired that winning DNA that leads him to want to compete for titles, but he would also welcome an ambitious proposal with the idea of growth in the longer term. Of course, what worries him least at the moment is the financial aspect. He is aware that it is very unlikely that any club will be able to match the salary he receives at Madrid.
LaLiga interest
LaLiga clubs Sevilla, Valencia, Getafe and Rayo are some of the clubs that have tempted him over the last five years. On each occasion, the striker's response was the same: "I want to stay at Madrid". Despite the fact that some of these proposals assured him of an increase in salary, he applied the maxim that "you can't leave Madrid, they have to get rid of you". Not even the few opportunities given to him by the four coaches he has had over the last five years made him give up his dream of playing for Madrid.