Mbappé now an 'isolated' figure at PSG
According to 'TNT Sport Brasil', the player has found a very different scenario to the one promised by the PSG board when they renewed his contract in May.
Kylian Mbappé wasn't expecting for an increase in dressing room tension at the club when he renewed his PSG deal back in May of this year. As the new Ligue 1 campaign gets underway, friction is apparent once again, particularly with Neymar after as issue about who should take the spot kicks arose in the recent win over Montpellier.
According to L'Équipe, a meeting between the two players and manager Christophe Galtier, to be also attended by sporting director Luis Campos, is scheduled to smooth ruffled feathers after what happened on Saturday at the Parc des Princes. It all started in the 38th minute: After having missed a penalty earlier in the game, Mbappé insisted on taking another, but Neymar refused. There was a brief discussion between the two and The Brazilian, clearly convinced he should take the penalty, took the ball to the spot himself and scored the second of PSG's five goals.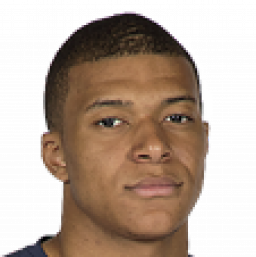 According to TNT Sport Brasil, Mbappe was led to believe that the team that would play around him but in fact, having one player with so much power has irked many other members of the squad, to the point that Mbappé feels tension and isolation in the PSG dressing room.
Upon penning the May contract extension with the Ligue 1 giants, the club promised Mbappe that he would be the designated penalty taker and that the club would look to offload Neymar. Two initiates that met with the player's approval which has subsequently fanned the flames of tension between French and Brazilian players. According to L'Équipe TV, the French international is also not quite seeing eye-to-eye with some of the decisions made by Luis Campos, who was brought in to PSG precisely to bring him closer to the renewal.

"Things are managed internally at Paris Saint Germain, everything is going well," assured Mbappe's mother Lamari speaking to Kora Plus, but was keen not want to answer any more questions when asked about the clash between her son and Neymar. The relationship between the two has been going through a deep crisis and even Brazilian media acknowledge that Mbappé is "isolated" in the locker room. Much of that is down to the power struggles and damaged egos within the squad after PSG renewed Mbappe's contract in May.