Mbappé planning on playing for Real Madrid in 2024
The French striker has already told his circle of confidence that he aims to play in LaLiga as of 2024 for Real Madrid.
The Mbappé soap opera has been reignited with the striker apparently informing his entourage that he aims to move to the Santiago Bernabeu side in the summer of 2024. The 24-year-old Frenchman remains committed to playing for the LaLiga Santander club as he sees time passing and dreams of securing a Champions League winners medal at PSG starting to fade. With his contract at the Ligue 1 side running a further season, the striker has set his sights on pulling on the Real Madrid shirt as of the 2024-25 campaign.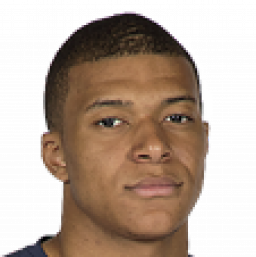 Mbappé's last deal with the Parisian side linked him to the French club through to 2025 but under the condition that the French side won the Champions League. Otherwise, the player can use this subclause and leave Paris as a free agent from 30 June (2024) onwards. According to sources close to the player, his mind is made up and the striker and his representatives have scheduled a meeting with the PSG board board at the end of the current season to analyze the PSG project and convey his desire to play for Real Madrid when his deal runs out. Everything points to the club's hierarchy doing all in their power to prevent an exit.
At present Real Madrid are distancing themselves from the French forward with the Spanish club still frustrated at how previous overtures have transpired. The LaLiga side are clear that they will not become embroiled in any type of negotiation with Paris Saint Germain and that the player will end up at the Bernabéu only when he is a free agent.
Mbappé will still have to win over a significant proportion of the Real Madrid fanbase with many supporters still smarting from the manner the player made a u-turn when it seemed in 2022 that the player was destined for a move to the Spanish capital.
Such is the feeling among Madridistas, that recent surveys carried out different Spanish media outlets show fans preferring the signing of Norwegian player Erling Haaland over Mbappé.