Mijatovic: "You can understand why Modric is upset…"
The former Real Madrid player spoke about the Croatian's future to El Larguero. Modric is in the final year of his contract.
Luka Modric's situation continues to be a talking point. During the summer, he was one of the players tipped to leave Real Madrid but he's still there and at 38, is the long-serving member of the current squad in his 12th season with the club. His role has changed - he has taken on a more subsidiary role, starting just three of the first nine games of the season. What's more, he has now gone two consecutive games on the bench, something that has not happened since 2012, in his first season.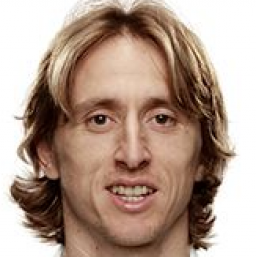 In the run-up to Tuesday's Champions League match against Napoli, Pedja Mijatovic gave his thoughts on Modric's situation. The former Real Madrid player told Spanish radio show El Larguero that he does not see the veteran midfielder leaving the club.
"Honestly, I would be surprised if Luka Modric didn't play tomorrow. This match requires experience and calmness. Luka is in fine shape physically. You can completely understand why Modric is upset. He has chosen to stay, he is going through a difficult time - the first time he's experienced something like this since he arrived, but Modric is a player who always lifts himself up," Mijatovic said.
Mijatovic also pondered Ancelotti's recently-tested 4-3-1-2 system which features a rhombus-shaped midfield. "In the derby, Luka played in a position which isn't his. We all know where Luka is best suited and the position which brings out the best in him. I think the rhombus formation doesn't just affect Luka, it's detrimental to the whole team. The other day against Girona, Madrid played a 4-4-2 and that worked a little better for them but I don't think Madrid is prepared to play with a rhombus formation - it's impossible, it also leaves huge gaps between the lines of the team. You need certain kinds of players for those systems and Madrid have players who are completely different".
During the last transfer window, there was speculation that Modric could end up being lured to either Saudi Arabia or MLS, with David Beckham's Inter Miami reportedly a potential option for the winter transfer window if his situation doesn't change.
"He's rejected a lot of big offers to stay. To be totally honest, right now, and I talk to him often, he is not thinking of leaving. He wants to fight for a place. That is why he stayed - to battle for a place in the side. He's a competitive guy who always wants to play and give something to the team. I think he has a lot to give the team this season. He thinks he can help the team. Madrid will have a lot of games in the next three months - October, November and December and his situation can change for the better, or worse - we'll see. Right now he's not thinking about leaving Madrid, he wants to win his place in the starting XI," Mijatovic added.
At 38 years old, Modric may find himself taking a definitive turn in his sporting career when his contract expires in June. One of the most popular clubs is Lionel Messi's Inter Miami. "He has received offers from the United States, from many teams and from this one (Inter Miami) in particular. He already had the one in Saudi Arabia, but he wanted to stay in Madrid," Mijatovic said a few days ago. We will see if Modric returns to Ancelotti's starting line-up tonight in Naples. He is one of seven midfielders in the squad list.