REAL MADRID
Modric not tempted by lure of Saudi Arabia or MLS
The 37-year-old is still delivering dazzling performances and is looking for a further one-year-deal with Real Madrid.
Luka Modric has reached a transcendental moment in his successful career. The Croatian is now at the age of 37 and is keen to extend his time with Real Madrid by a further 12 months.
Since 1 January, the Croatian has the freedom to negotiate with would be suitors given that his existing contract with the Santiago Bernabeu side expires on 30 June (2023). In recent weeks, the player has received apparent offers from Saudi Arabia, with the local Saudi Pro League anxious to capitalize on the global notoriety the recent Al Nassr signing of former teammate Cristiano Ronaldo has generated.
The Croatian has also been approached from MLS outfits with a reported two-year-deal having been presented to the central player that would see him in competitive action though to the age of 40.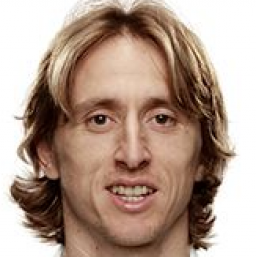 Despite these overseas overtures, Modric has made it very clear that he wants to continue another season in the Spanish elite. "Luka is going to give us a lot in the remainder of the season and soon the wear and tear of the World Cup will be forgotten", Madrid's Italian manager told his coaching staff.
Modric also has next June's Nations League finals in his sights (June 14 to 18) and he could even extend his presence with the national team through to 2024 for the European championship in Germany.
The ball is now in Real Madrid's court and the club now need to decide if the player's professionalism and impeccable behavior be rewarded with a further 12 month extension deal so Modric can add to his 461 appearances in the famous white shirt for the midfield maestro from Zadar.