BELGIUM
New offer materialises for Eden Hazard
Belgian side Royal Union Saint-Gilloise are interested in signing the player which could see the three Hazard brothers playing in the same city.
Eden Hazard remains without a team and outside of football after severing ties with Real Madrid in June of this year. At present, the offers that have been forthcoming have not been sufficient to lure the Belgian away from his Madrid home where he lives with wife and family.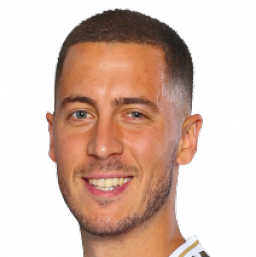 AS has been informed that the latest attempt from a club to get Hazard back on the pitch hails from his native Belgium with Brussels based Union Saint Gilloise apparently interested in the winger's services. Such a move would see the three Hazard brothers all playing in the same city with the three top flight sides in the Belgian capital.
Former Borussia Dortmund player, Thorgan Hazard, is currently at Anderlecht with other brother, Kylian Hazard playing with newly promoted RWD Molenbeek. Royal Union Saint-Gilloise have exploded in recent years and have come close to securing the Belgian league following their association with Premier League club Bighton after Tony Bloom and Alex Muzio became major investors in USG in 2016.
At present, Eden Hazard has reacted to the bid from to Belgian football in a lukewarm fashion but the player has time to weigh up the proposal and decide if he remains in the Spanish capital or make a final hurrah as a player with one of the breakthrogh sides in recent years in the Belgian league.