Pumas planning huge bid for Funes Mori
Antonio Mohamed is reported to have asked the Auriazul board to make a big effort to sign the striker.
Universidad Nacional hope to forge one of the deadliest strike partnerships in the Liga MX and have their hearts set on Rayados' top scorer, Rogelio Funes Mori. The Monterrey striker will reach the end of his contract in just 12 months' time and an attractive offer from Pumas would be welcomed.
According to information reported by TUDN, Pumas coach Antonio Mohamed had expressly asked the Auriazul board of directors headed by Engineer Leopoldo Silva and Miguel Mejía Barón to sign the international, who led Mexico's attack at Qatar 2022.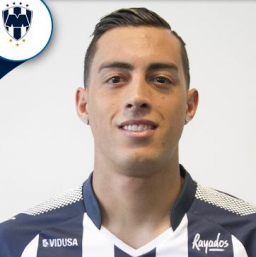 Current contract with Rayados
Meanwhile, as AS México learned, Funes Mori knows that he might not be in Fernando Ortíz's plans and if that is the case, he would be interested in moving to Major League Soccer. The only snag is that currently, he has not received any formal offer from any MLS club for his services. In addition, his future would not be a question of whether Ortíz wants him to stay or not, but rather what Monterrey' sports director José Noriega has to say.
Funes Mori is under contract until June 2024 with the Albiazules and is valued at three and a half million euros through the Transfermarkt portal. If they are serious about signing Funes Mori, Pumas would have to pay a high fee - one not too far off the club's transfer record.