REAL MADRID
Real Madrid reject PSG offer for Marco Asensio
The French club made an offer for the forward on Saturday. It has been rejected as Madrid want to offer him a new deal.
PSG have made a bid for Real Madrid forward Marco Asensio. On Saturday, the French club contacted Madrid to express their interest in the Spanish winger. The news reported by Relevo has been confirmed by AS.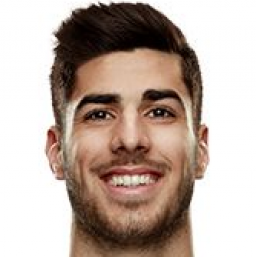 Asensio contract coming to an end
PSG wanted to take advantage of the fact that Asensio finishes his contract with Real Madrid in June to acquire his services but the response from the LaLiga club has been negative. Asensio is one of the players that Los Blancos want to renew, as they have been saying for weeks and have reiterated it to him with this offer from PSG.
Asensio welcomed the French champions' offer, although his priority is to remain at Real Madrid. In the coming weeks, the club will begin tying players down to new deals, and Asensio will be one of them.
Ziyech to PSG
PSG are looking for a forward and have been in the market looking for several alternatives. At the same time as asking Real Madrid for Asensio, they were making progress and negotiating with Chelsea for winger Hakim Ziyech. Ziyech has already undergone a medical and is waiting for the final details to be ironed out before signing for the club.