MEXICANS ABROAD
Santi Giménez, from Atlético knock back, to Feyenoord scoring machine
The Mexican attacker has scored seven goals in five Eredivisie games, and is positioning himself as one of the most in-form around.
The defense of the Dutch crown didn't start off in the best way for Feyenoord. However, the team under the guidance of Arne Slot has since found its rhythm, and it seems that at De Kuip, they only know how to win in a convincing fashion. The most recent example was their 4-0 victory over Ajax in the Dutch Clásico, where the star of this team, Santi Giménez, became the first player in Feyenoord's history to score a hat-trick as an away player at the Johan Cruyff Arena.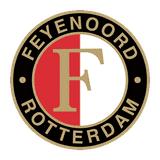 For those who may not be fully familiar with him yet, Santi is a mobile number nine who plays as a striker but also drops deep to collect. He possesses a powerful shot and is proving himself to be a prolific finisher. He has netted seven goals in the first five matches of the season, continuing the upward trend in performance that he concluded with on 28 May last season. He is firmly establishing himself as one of the stars of the Dutch league, and that's only good news for the Mexican national team.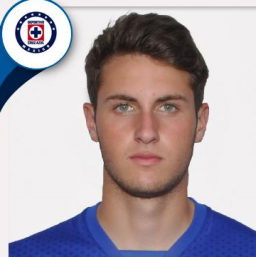 Last season, Giménez scored a total of 23 goals in 45 matches for Feyenoord, effectively one in every two. Among these, 15 came in the domestic league, five across nine Europa League matches, and three in four cup matches. These brilliant performances piqued the interest of several clubs across Europe. However, the club acted swiftly by extending his contract on 3 August, securing his services until 2027, or at least ensuring that a hefty transfer fee is paid.
There were discussions linking him to the Premier League, Serie A, and even Atlético Madrid. In fact, ESPN confirmed that the player rejected several attempts by the red and white club to sign him, as he chose to continue his development as a footballer in Dutch football.
Undoubtedly, he is one of the players to keep an eye on this season due to the current absence of many top-class strikers in European football. Here at AS USA we will be following his development closely.