REAL MADRID
Thibaut Courtois would be ready for the Club World Cup final
The Belgian underwent a scan that showed his injury is not serious, which would make him available should Madrid reach the final.
Good news for Thibaut Courtois. The Belgian goalkeeper had a scan on the injury that he suffered in the warmup against Mallorca and the results show that his injury is only a strain.
The player felt discomfort on Sunday as he prepared for the game that ended in a 1-0 loss for Los Blancos, just as he kicked a ball. It was a feeling of a slight pain in the back of his thigh that meant he went to the dressing room to be looked at by the medical team.
Courtois underwent an ultrasound, which discounted the possibility of a tear. But in order to be more precise and careful in case of a more serious injury, two tests were preferred. And good news came from the results, Courtois would be OK to play should Madrid make it to the final. Lunin will start against Al Ahly, making it his tenth game of the season.
Real Madrid's injury list
The other players that may make the final are Militão and Benzema. Both are progressing, but there is that slim line between staying in Madrid or flying out to Rabat. Right now neither the doctors nor the players know what will happen, as their decisions depend on the evolution of the injuries over the next few days. The game against Liverpool is close and risks want to be rightly kept to a minimum.
The guaranteed absentees are Lucas, Mendy and Hazard who keep working to recover. Lucas is already doing strength training after suffering an ankle sprain in the Super Cup and his return is close. Hazard is still continuing with a knee injury. The player who is not likely to return soon is Mendy, whose muscle injury in his left leg will keep him out for two more months.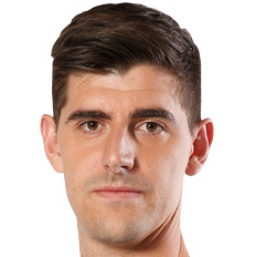 LaLiga Santander 2022/2023
*Data updated to date Feb 8th, 2023