LEAGUES CUP
Tickets for Leo Messi's possible Inter Miami debut vs Cruz Azul sell out in minutes
As soon as news filtered through that the Argentine could make his debut with the 'Herons' in the Leagues Cup, tickets for the game sold out in a matter of minutes.
The announcement of the imminent arrival of Argentine star Leo Messi at Inter Miami has seen an immediate impact as fans all around the world endeavour to discover more details about the MLS club.

Proof of the instant Messi impact in Miami was evident when, once fans discovered that the Leagues Cup game at home to Liga MX side Cruz Azul was outlined as being a possible debut in the pink shirt for the Argentine, tickets for the game sold out in a matter of minutes.
Inter Miami and 'La Máquina' will face each other on 21 July 21 in the opening game of the Leagues Cup, a newly reformatted tournament that will pit teams from Liga MX and MLS against each other.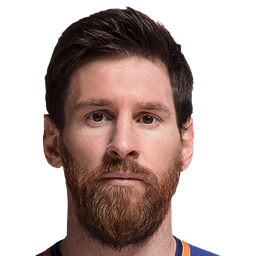 Before Messi's arrival in Miami was announced, tickets for the match against Cruz Azul were sold for as low as $29, but once the Argentine's move confirmed, prices rocketed on second hand ticket resales platforms with the cheapest available match reached now selling for $660.
There are now some speculation that the match against Cruz Azul may be moved away from Inter Miami's Fort Lauderdale based DRV PNK Stadium, which only boasts a capacity of 18,000 spectators, to the Hard Rock Stadium (home to NFL side Miami Dolphins) which can hold 65,000 fans.
Messi frenzy
Tickets for all Inter Miami games (home and away) have seen a dramatic uplift on all secondary ticketing platforms with the arrival of the striker from Rosario very much a watershed moment for the top soccer league in the USA.