LALIGA
Vinicius Jr. subjected to racial abuse at Son Moix
LaLiga have denounced the acts and are asking fans to help identify the perpetrators and to assist the authorities in the identification process.
The Mallorca-Real Madrid game on Sunday was once again marked by racist incidents. Television feeds picked up a Mallorca fan calling Vinicius "you're a monkey, you're a f.... monkey".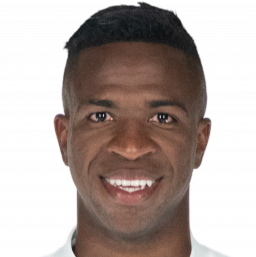 Once again, LaLiga has announced that it will take all the legal measures at its disposal to fight against such behaviour. In this particular instance, the league's governing body has also asked for the help of the fans who were in the stadium to gather more documentary evidence with which to identify the perpetrator of these racist chants. This is not the first incident of this type involving Vinicius; it is the second time it has happened at Son Moix. The Brazilian has also been on the receiving end of racist abuse at Camp Nou last season and at the Civitas Metropolitano and Zorrilla this season. The player was also the subject of a dummy hanging from a bridge wearing his shirt before the Copa del Rey game between Atletico and Real Madrid.
LaLiga set up anti-racism email
LaLiga has been investigating the matter since becoming aware of the discriminatory chants aimed at the Real Madrid striker and issued a statement: "In view of the events that took place in the RCD Mallorca - Real Madrid match, in which once again intolerable racist insults were made against the Madrid player Vinicius Jr, LaLiga is using all the technical means at its disposal and working with the local club to identify those responsible, with the aim of taking the appropriate legal measures". We are also asking for help from the fans present at Son Moix to identify the perpetrator: "In addition, to speed up this identification, LaLiga has set up the email address StopRacismo@laliga.es so that fans who may have images or any indication of the identity of those responsible can contact LaLiga and provide the necessary identification to file the relevant complaints".
When all the evidence is gathered, files will be sent to the Anti-Violence Commission, the second to the Competition Committee and the third to the courts.
The Spanish FA, for its part, will also investigate what happened with it's Integrity department set to meet today to see what steps to take in this matter.