MLS
What are the probabilities of Lionel Messi joining Inter Miami?
The future of the World Cup winner with Argentina remains up in the air with his contract with PSG running out in the summer.
The big unanswered question is... where will Lionel Messi play next season and is Major League Soccer a real destination for the one-time World Cup winner with Argentina?
There are no definitive answers as yet, but what seems imminent is him not extending his stay with Paris Saint-Germain for the 2023/24 season and becoming a free agent in the summer.
Inter Miami pushing to sign Messi
Major League Soccer and Inter Miami CF are working together to offer Lionel Messi a lucrative contract that could be similar to the one offered to David Beckham when he joined the LA Galaxy in 2007. The former Manchester United legend signed a five-year deal to play in MLS and the option to own a team once he retired.
Beckham is now the owner of Inter Miami CF and the franchise is pushing to sign Messi during the summer transfer window. RMC Sport spoke with a player agent, Jérôme Meary about the probabilities of the 35-year-old joining the Major League Soccer franchise this summer and this seems unlikely according to him.
"There is a 10 to 20 percent chance that he [Messi] will come to MLS because they are really offering him a rather special project," Meary told the French media outlet. "The Beckham owned franchise has interacted a lot with Messi and Co. during the last World Cup.
"Major League Soccer is trying to find solutions to bring him in and do a bit like the Beckham deal and that will include the opportunity to become an MLS franchise owner", concluded the agent.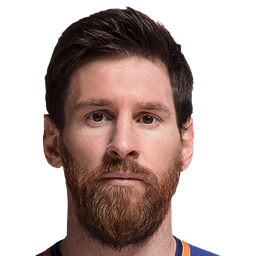 Truth be told, is that Messi wants to keep winning trophies with Argentina at this stage of his life and the next big tournament is the 2024 Copa América, which will be hosted by the United States. This will be the first time Messi and Co. defend the trophy they won in Brazil in the 2021 edition and he wants to be in peak form. It is most likely that Messi returns to Barcelona or even possibly signing an extension with PSG as opposed to him moving to Miami.