What we know about Sergio Canales' injury
The Spanish midfielder will be subjected to more precise medical studies before a decision on what course of treatment is taken.
There is suspense at Monterrey concerning the injury suffered by Sergio Canales, the star reinforcement for this season. Back in Nuevo León, José Antonio Noriega, the president of Rayados, revealed that the Spanish player has travelled to the United States to undergo a series of tests and the next stage of the process will depend on the results of those tests.
Specialist advice in the US
"It's not something that Sergio will decide about for himself. Following discussions between the medical department, the player and coaching staff , he sort specialist advice because of the type of injury he has. It was better for Sergio to see a specialist in tendon issues, someone who has experience in these injuries. Now we will wait for news, which will surely be very soon. When it comes we will have a clearer idea about what treatment is the best and what it entails," Noriega. "It's a 'special injury' which is why he needs to get specialist advice, because of the kind of injury and where it is. The specialist will give us information about what procedure to take and the time it will take for the tendon to heal".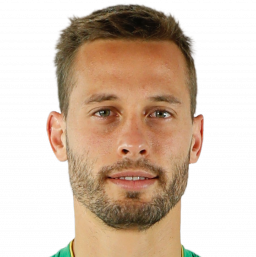 Monterrey not dependent on one player
Although Canales has only been at Rayados for little over two months and is still in his adaptation process, it's a huge loss to the team. Coach Tano Ortiz says the Spaniard will be missed for the great player he is, but added that there is enough depth in the squad to compensate while he is out. "We all know about Sergio's quality and experience, but Monterrey should not be a team that depends on anyone and we have enough players in both quantity and quality to get us through," he said.
For now, Sergio has only missed one game - the 1-1 draw against Puebla. Rayados are next in action on Saturday when they host Los Bravos de Juárez; that will be followed by a two-week international break. The Apertura 2023 resumes with the Clásico Regiomontano against Tigres on Sunday 22nd, a match that he will surely miss as well. The team's schedule starts to get busy after that as the regular season enters its critical period.