MLS
Where to watch MLS games and follow Messi in action with Inter Miami
All the information you need to follow Lionel Messi's new chapter as he is set to join MLS side Inter Miami.
With the world of football still digesting the news that Lionel Messi will play for Inter Miami in Major League Soccer, many fans are wondering as how to follow the 'Herons' in action with Messi in the ranks. The answer is simple and the MLS Season Pass is your one stop shop to see every game from the 2023 MLS season along with the newly reformatted Leagues Cup.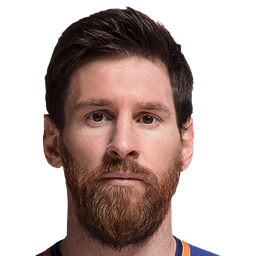 How to watch Lionel Messi in MLS action:
MLS fans worldwide can sign up for the new MLS Season Pass, a subscription service that allows viewers to stream every 2023 MLS and Leagues Cup game live on Apple TV. The service launched in February (2023) in over 100 markets and is the start of a joint venture between the league and the tech giant.
How much does MLS Season Pass cost?
MLS Season Pass costs $14.99 per month or $99 per season* but Apple TV+ subscribers can secure the MLS streaming service at a discounted price of $12.99 per month or $79 per season. One has to download the Apple TV+ application, which is available on devices with the iOS system, game consoles, and Smart TVs. Once downloaded, you must create a user or if you have an account from iCloud, you can sign in with that Apple ID and password to begin the process of contracting the service.
Where can you use MLS Season Pass?
You'll be able to watch MLS Season Pass on the Apple TV app, which can be downloaded to most internet-connected devices such as smartphones, tablets, computers, smart TVs and games consoles. If you're not sure whether you can get the Apple TV app, check out this list of compatible devices.
An alternative to the app is to access Apple TV on the website tv.apple.com but MLS Season Pass is not available on Android Phone/Tablet devices.
What languages are MLS games be available in?
All games will be broadcast in English and Spanish, and matches involving Canadian teams (Vancouver, Toronto and Montreal) will also come with the option of following French-language coverage.
What is the Leagues Cup?
The new CONCACAF competition will take place from July 21-Aug. 19 at MLS stadiums in the U.S. and Canada and three teams from the Leagues Cup will qualify for the 2024 CONCACAF Champions League.
The 15 groups were announced recently for the 2023 Leagues Cup which will feature all 47 clubs from both MLS and Liga MX.
Inter Miami are pitted in a group along with Cruz Azul and Atlanta United with the game against the Liga MX side expected tp be Messi's Inter Miami debut.
The competition is also covered by the Season Pass.
*(at the time of writing Apple/MLS are offering a special 50% off incentive subscription rate)