Why was the Champions League final stadium changed from Russia to Paris?
Liverpool face LaLiga champions Real Madrid next Saturday in Paris with the 2022 UEFA Champions League title on the line.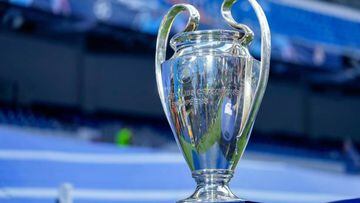 Following Russia's invasion of Ukraine in late February, UEFA (European football's governing body) wasted no time in confirming that St. Petersburg would be stripped as host city for the 2021-22 final as a direct response to Vladimir Putin's decision to carry out violent attacks on the country of Ukraine with the Russian leader a native of the city.
Champions League Final moved to Paris
Following a swift meeting with French President Macron, head of UEFA, Aleksander Ceferin confirmed on 25 February that the city of Paris and the Stade de France in Saint-Denis would stage the final. "The UEFA Executive Committee today held an extraordinary meeting following the grave escalation of the security situation in Europe, the UEFA Executive Committee decided to relocate the final of the 2021/22 UEFA Men's Champions League from Saint Petersburg to Stade de France in Saint-Denis", the official UEFA statement read.
In a later move, UEFA also banned all Russian national and domestic clubs from participating in UEFA competitions, a move which was later followed by FIFA which ended Russian hopes of securing a play-off place at the Qatar World Cup.
The match will now be held at the Stade de France in Saint-Denis, Paris at the original time of 21:00 CET/3:00pm ET on May 28.
'Reds' face 'Los Blancos'
Following semi-final wins over Villarreal and Manchester City respectively, Liverpool will look to lift their seventh European Cup on Saturday in Paris with Madrid gunning for what could be a fourteenth European triumph with the Spanish side dominant in the European Cup and it's recent Champions League incarnation.
Future UCL final venues
Barring any more extraordinary events, following the 2022 final in the French capital, Istanbul's Attaturk stadium will, after several attempts, stage the 2022/23 competition finale with Wembley Stadium in London hosting the 2023/24 final and Bayern Munich's Allianz Arena, which holds 75,000 spectators, set to take centre stage for the 2024/25.