WORLD CUP 2022
World Cup 2022: Qatar's last chance saloon for legends of the game
Ronaldo, Van Dijk, Hazard, Varane... Several top players arrive at the global event after poor starts to the season. Qatar could change everything.
In the middle of most regular seasons, with summer temperatures and breaking the tradition of playing at the end of the campaign, the 2022 World Cup in Qatar is just days away from kicking off, as domestic competitions take a break. The tournament of all tournaments is almost here so players will need to hit 'restart' and enter 'World Cup Mode'.
Those who arrive in good shape will be gearing up for a starring role on the international stage, but this could be even more important for those used to being at the very top but who have not yet been fully firing in their domestic role. A World Cup can change everything for a player, with all eyes focused on Qatar for a few weeks. Coming out on the other side with some strong performances behind them could transform the second half of their club season.
As we arrive at the gates of Qatar, we review several of the top players for whom the tournament appears as a perfect opportunity to return to their best.
Cristiano Ronaldo with Portugal
Just by seeing his name, it is not necessary to add much more, but Cristiano Ronaldo is going through an atypical season at Manchester United. After summer attempts to jump ship into a Champions League one, he has since struggled to make his presence known, at least on the pitch. The number seven no longer leads and controversy follows him day in and day out at Old Trafford.
Returning to the environment of the Seleçao could be medicinal for his season. Surrounded, some argue, by more talented players than at United, he hopes for better opportunities to raise poor numbers at this point in the season (just three goals and two assists). This is the one great trophy that is missing from his collection and Portugal has a generation that should allow them to compete.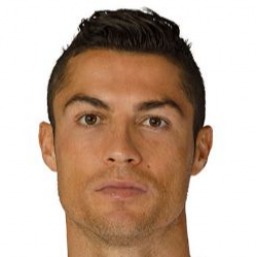 Hazard and Lukaku with Belgium
Belgian manager Roberto Martinez has two big men in need of a huge boost. Neither Eden Hazard nor Romelu Lukaku arrive in good shape at the tournament. The striker wanted to reinvigorate his career with a departure from Chelsea at all costs, but injuries have slowed him down at Inter Milan. A thigh injury is the latest and that has him arriving without much preparation with just 256 minutes across five games and contributing just two goals.
Eden Hazard, meanwhile, promised a change at Cibeles while celebrating Los Blancos' most recent European Cup, but life has changed little for the man from La Louvière. For Ancelotti he already occupies the role of substitute and is not even the first option in attack from the bench. Without injuries, he has added just 229 minutes and has given a goal and an assist in the Champions League debut against Celtic. He has enjoyed most of the minutes this campaign with Belgium, where he has been a starter and captain. Now, it is his turn to take a step forward in the big event to try to crown a generation with a lot of talent, but that has not yet reached the prize.
Alba, García and Torres with Spain
Full of confidence with Luis Enrique, but of intermittent performances at Barcelona. Jordi Alba, Eric García and Ferran Torres will have to find their best level before the big event. The center-back has not enjoyed his best stretch of the season with either Barça or La Roja, where he will have to compete for a position. Even so, he has seen enough minutes and opportunities.
Ferran has even more competition to get to Xavi's eleven. The Spaniard has Dembélé, Ansu Fati and Raphinha and he is not exhibiting his best level in the opportunities he has been handed either. The winger has been singled out for several lower-level performances and his goalscoring statistics aren't the best either (18 games, five goals). Torres has a great opportunity to turn his season around.
It's the same for Jordi Alba. The left back doesn't matter much to Xavi, but he knows that his form is optimal to being able to help Spain. As AS learned, Alba has the World Cup title in his crosshairs, with the aim to come back with a medal around his neck and change Xavi's way of thinking.
Van Dijk and Memphis with Belgium
Two stars of the Oranje are seeking vindication: Virgil van Dijk and Memphis Depay. The center-back has been infected by Liverpool's inconsistent start to the season and has returned to being seen as simple a mortal. "I still think that I need to improve and the only way to do it is to play, learn from mistakes and not listen too much to the outside world," he said in September. His record of 70 games unbeaten at Anfield has also fallen, with relegation-threatened Leeds the unlikely source. Qatar appears as a starting point for his mighty return, with some suggesting that he has purposefully dropped a gear so as not to risk missing out on a major tournament as he did with the European Championships.
It's a similar situation for Memphis. The Barcelona striker was on the exit ramp, but ended up staying at the Camp Nou. The problem? He's not getting the attention of Xavi, adding only 131 minutes in three games so far this season between substitutions and injury. He will arrive at the World Cup after generating suspicions at Barça, where, as AS learned, there is a feeling that the striker has slowed down his recovery.
Verane and Tchouameni with France
Two names familiar to Real Madrid fans will have to convince Didier Deschamps: Raphael Varane and Aurelien Tchouameni. The defender was finally settling down in the Manchester United rebuild when an injury hit. Varane has not found the same security at Old Trafford as at the Bernabéu and in this World Cup he has the opportunity to prove it. Getting past the injury could 'slow down' his appearances.
Tchouameni had to replace Casemiro earlier than expected and the World Cup will be another litmus test for him, since he will have to cover the absences of N'Golo Kanté and Paul Pogba. The Frenchman has put together brilliant games in his first stage in Madrid, others less stunning and some with little success. Normal for a youngster. Both at the Bernabéu and with Los Bleus, he has had to take over due to others' issues. He has shown talent and the ability to take it on. Now there is regularity. The World Cup could be his graduation.
Caution with Messi's two best Argentines
Leo Messi arrives at this World Cup with the Copa América thorn since removed and, a season later, his perfect adaptation to Paris Saint-Germain. The number 10 wants to drive the Scaloneta and 'park' it in the space reserved for the champions, but he will need his best partners. Two of the most important of whom do not arrive at their best.
In this case, Rodrigo De Paul and Lautaro Martínez will have to rediscover their best version with Argentina. The midfielder is not at the expected level with Simeone's Atlético and neither is Lautaro with Inter Milan. The striker has netted seven times in 19 games in a somewhat irregular trajectory. In October, the Inter player showed that his best level is still there though.
Three unwise mega-signings
Between England and Serbia, three mega-money transfers are notable and awaiting their best performance ahead of the World Cup. Harry Maguire, Jack Grealish and Dusan Vlahovic have yet to show why such investment was made. The Manchester United man was key in England's run to the Euros final and thus justified his signing for Old Trafford. But he has lost his place with the likes of Varane and Lisandro Martínez well ahead of him. He will go at a difficult time, but with the confidence of Southgate.
Another who isn't in a regular starting XI is Jack Grealish. More than a year after becoming the most expensive English signing in history, the talented winger who made everyone at Aston Villa shiver with excitement is lacking something. He also has fierce competition, not as much as at City, in the attacking line of the Three Lions.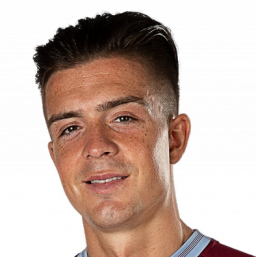 One who is seen as crucial, just as at his club, is Dusan Vlahovic. The Serbian striker moved to Juventus from Fiorentina, but his best form and goal production are still awaited. After paying 81.6 million euros for his arrival ten months ago, this season he has scored just eight goals in 15 games for his club.
Keylor already knows the path
Consecrated at the World Cup in Brazil, Keylor Navas is a player who will have the opportunity to reignite his season in Qatar.
The goalkeeper has not made his debut so far this season with PSG, where Galtier has bet everything on Donnarumma. This accumulated substitution after substitution and a back injury took him out of the last two international call-ups. At 35-years old, Keylor will once again be the star of Costa Rica.