NEYMAR CASE
Neymar Sr reveals huge offer from anonymous club
The player's father said during his testimony in court that Neymar's intention is to sign an extension despite multi-million counter-offer. Juventus-Barcelona live online: ICC 2017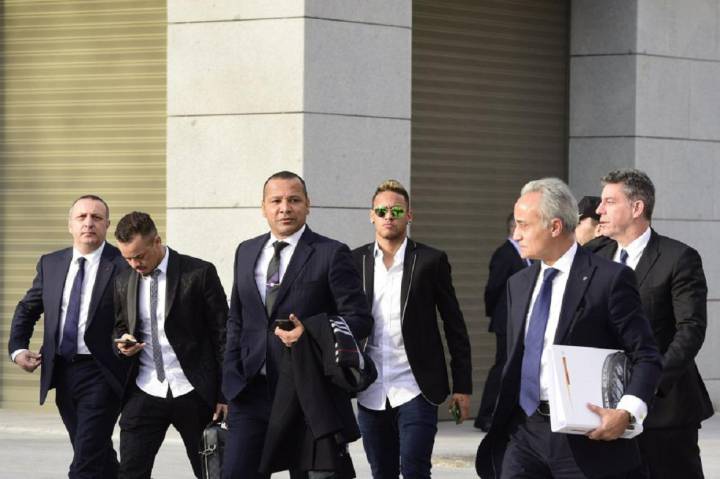 According to a report from Catalunya Ràdio, Neymar's father revealed during his appearance before a magistrate to testify in the ongoing investigation into the details of Neymar Jr's transfer to Barça from Santos in 2013, that his son is only interested in renewing his contract at Camp Nou despite having an offer on the table from another club willing to pay considerably more than he currently earns.
Neymar Sr's appearance in front of the judge lasted for two and a half hours and was made in response to a complaint lodged by Brazilian firm DIS, which held 40 percent of the rights to Neymar Jr when he was at Santos and which claims that it was defrauded in the operation that led to Neymar's transfer to Barcelona.
Neymar Sr stated that Neymar's preference was always to join Barça even though there were other clubs willing to pay more for his services, because he wanted to play alongside Leo Messi and that this remains the case. The player's father said that Neymar intends to renew his contract as Camp Nou but has received an offer from an unnamed club worth millions to try and tempt the Brazil captain to leave.