ATLÉTICO
Club museum "the best place" for Torres' century shirt
Manuel Briñas feels that the best place for the shirt which El Niño gifted himself yesterday is where everyone can see it.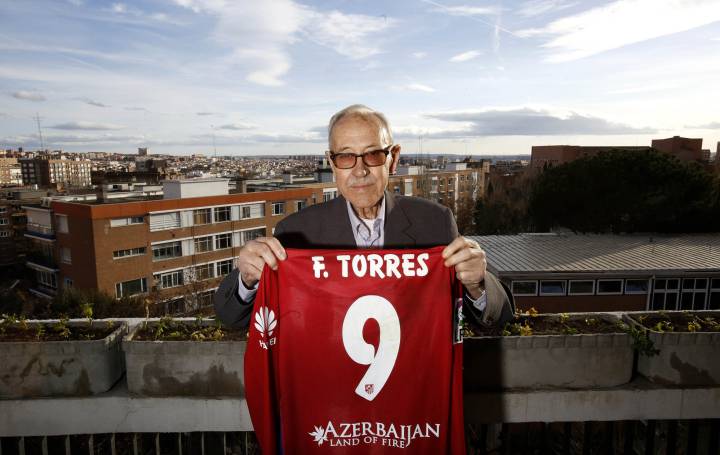 Manolo Briñas is set to donate the shirt which Fernando Torres gifted him yesterday, just after the Atleti No.9 had brought up his 100th goal for the club, "where everyone can see it".
On the final whistle of Saturday's home game against Eibar, Torres sought out Briñas, gave him a hug, then ripped off his top and handed it over the 80-year-old - one of the founders of Atlético's youth team set-up and one of the few who were present on the day Torres took his first trial for the Rojiblancos. Their friendship stretches back over 20 years, and Briñas has always been an important figure in Torres' life.
Briñas was touched by the gesture but says he won't be keeping the shirt. Instead it will go on display along with other ones - worn by Atlético's legendary players such as Luis Aragonés and Escudero during the club's most historic matches, at the Vicente Calderón museum.
A lot of ex-players have donated their shirts and the idea is that the club boost their collection for when they move premises to next year, where the new museum will occupy a larger space. In the new museum in La Peineta, Torres' century shirt will be on display for everyone to see – just like Briñas wanted.