REAL MADRID
De Gea would have earned 11.8m euros a year at Madrid
Football Leaks has disclosed what would have been David de Gea's contract at Real - had the goalkeeper's deadline-day move not fallen through.
In recent months, Football Leaks has uncovered details of major transfers involving the likes of Gareth Bale, Mesut Özil, Anthony Martial and Toni Kroos.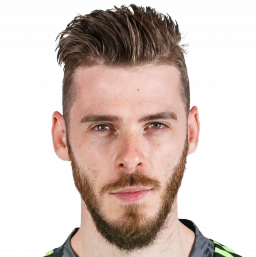 And on Tuesday, the platform published the contract agreed between David de Gea and Real Madrid as part of his failed switch to the club last summer.
De Gea's deadline-day move to the Santiago Bernabéu collapsed at the last minute in August 2015 over the late submission of paperwork.
And the leaked documentation reveals that the goalkeeper, who remains a close-season target for Los Blancos, would have pocketed gross earnings of 11,890,182 euros at the Spanish capital side.
The 25-year-old's six-year deal at Real would also have included incentives, plus a signing-on bonus of 10,909,091 euros.