RIO 2016
Theisen-Eaton aiming to go out on top at Rio Games
"No one is going to break the world record in the hep any time soon," said world silver medalist of Joyner-Kersee's mark. "So if I win gold, I want to end there"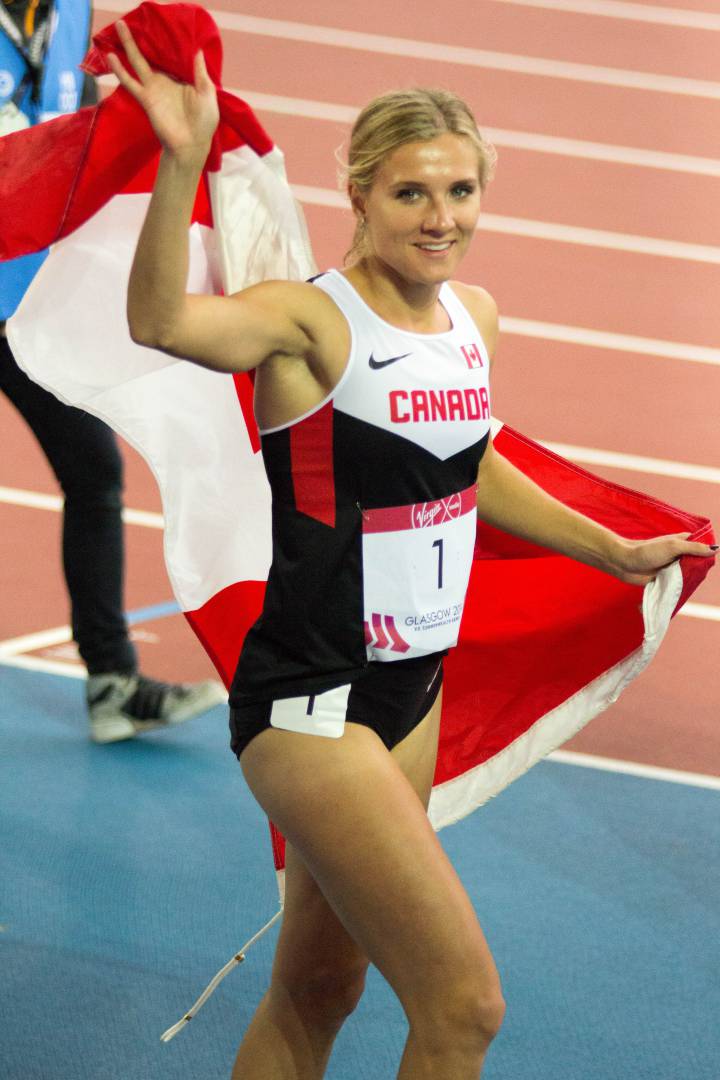 An Olympic gold medal in Rio will be about as close to perfection as a heptathlete can come these days, top Games contender Brianne Theisen-Eaton believes.
"No one is going to break the world record in the hep any time soon," the Canadian world silver medallist said in an interview with Reuters.
"Winning the gold medal in the heptathlon is about all I am going to be able to do," said Theisen-Eaton, whose best mark ranks almost 500 points behind American Jackie Joyner-Kersee's 1988 world record. "So if I win the gold medal, I want to end there. What am I still trying to prove? What am I still trying to do?"
And what a celebration it would be if Theisen-Eaton and her American husband, decathlon world record holder Ashton Eaton, both won gold at the Rio Games, she said.
"Both of us think this is probably our last Olympics, so to go out with both winning golds, it would be like the cherry on top," Theisen-Eaton said between events while competing in Winston-Salem, North Carolina.
No married couple has ever won gold medals at the same Olympics while representing different countries, historians say.
"It would be the moonshot," said Ashton Eaton, who is an overwhelming favourite to repeat as Olympic decathlon champion.
The Olympic heptathlon will be held on August 12-13, with the decathlon on August 17-18.
Theisen-Eaton must dethrone British Olympic and world champion Jessica Ennis-Hill for her chance.
The Canadian posted the best heptathlon score in the world last year, 6,808 points at Gotzis, but struggled at China's world championships and had to settle for second.
"I look at Beijing like it is really bittersweet," Theisen-Eaton said. "It was bitter because I did not perform how I should have. I let my mental side get the best of me."
The sweetness was learning how big a factor pressure can be and working to ensure that does not happen in Rio, she said. "I don't think I was ready for the pressure of being the best in the world going into the world championships," the 27-year-old said.
"I thought 'OK you have to be amazing to win the gold medal.' That is not necessarily the case. Had I even scored 100 points less than I did at Gotzis, I still would have won by quite a bit."
Approaching the world record is a different story. No one has come close to Joyner-Kersee's 7,291 points since the American set the mark at the 1988 Olympics.