EUROPEAN SUPER LEAGUE
The ECA pushes for a 20-team European Super League
Rummenigge, the European Club Association president, has reignited the debate. Madrid, Barca and the traditionally big German and Italian teams want a bigger slice of the TV revenue.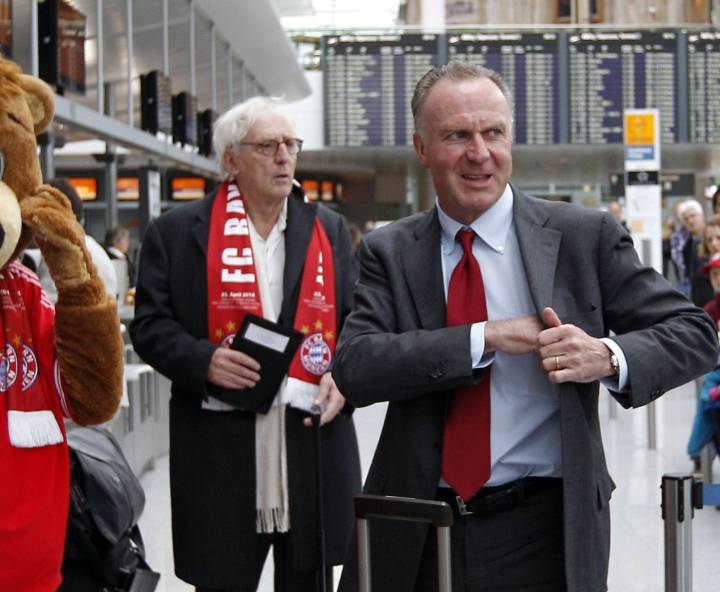 Karl-Heinz Rummenigge, in his capacity as the European Club Association (ECA) president and Bayern Munich general director, has reignited the debate about starting a 20-team European Super League with a view to taking a bigger slice of the TV revenue pie. The clubs in the fray to compete in this pan-European competition would be ready to go ahead with this project with or without the help of UEFA. The old continent's football governing body has never taken to the idea and even reached an agreement with the Champions League heavyweights a few years back to maintain the status quo until 2018. However, the continual growth of the Premier League, spurred on by greater TV revenues (the deal for the 2016-2019 period is reported to be worth 9.3 billion euros), has forced Italian, German and Spanish clubs to address the increasing financial disparity.
Rummenigge and Andrea Agnelli, the Juventus president, recently reflected on the manner in which the beautiful game's flagship club competition is administered in comparison with the most watched league in the USA, the NFL: "The Champions League is worth 1.5 billion euros in television rights, while the NFL rakes in close to 7 billion. However, market research shows that of the 2 billion sports fans in the world, 1.6 billion follow football and only 150 million follow the NFL. This is certainly food for thought".
The belief among the traditional European footballing powerhouses is that the current Champions League format benefits medium to smaller sized federations and that a break-away competition is required in which just a few teams would drop in and out each season. The participating clubs would presumably continue to compete in their domestic leagues, albeit with reserve sides, which on the one hand would dilute the quality of the product on offer but would also increase the level of competition.
Javier Tebas, the president of the LFP, is opposed to this project, as are many of his counterparts across Europe. The head of the Spanish first and second divisions would prefer to continue trying to close the gap on the Premier League (LaLiga will pull in 1.73 billion euros in revenue next year) and help teams like Athletic Club, Sevilla and Villarreal increase their budgets and thus break up the Madrid-Barca duopoly.