Luis Enrique: "Messi is in tip top condition and able to play"
Barça's coach confirmed that the Argentine will play in tomorrow's game against Celta after undergoing treatment to remove kidney stone residues mid-week.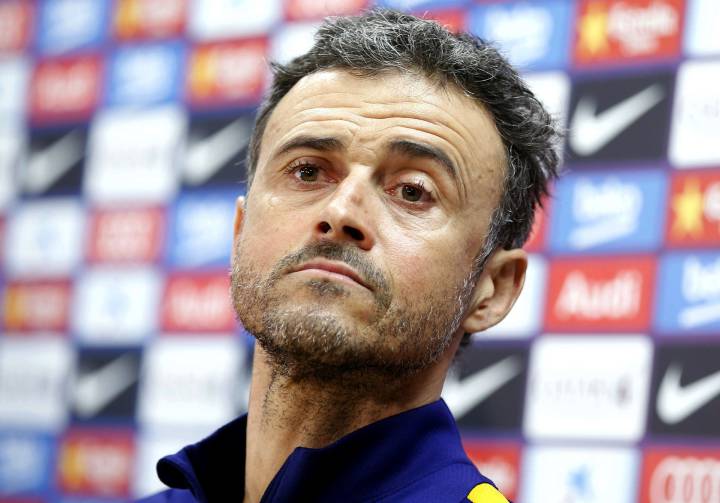 Barcelona coach Luis Enrique previewed tomorrow's visit from Celta de Vigo and clarified that Arda Turan, who didn't play mid-week against Valencia in the Cup, and Messi, who underwent shock wave lithotripsy earlier this week, "are both fine" and should take part in tomorrow's game.
Celta under-strength: "Augusto Fernández was an important player for them and they'll miss him but they have a lot of young players who they'll brought in this season. Radoja can bring them something similar and Celta is more than able to cover for the players who have left or are out injured. They're a side which presses well, and give their rivals difficulties. I expect them to remain true to their philosopjy tomorrow. My players know that this is a complicated game for us. But I don't think it will ne anything like when we met earlier in the season; we should have won that game for the amount of chances we ceated. Even with several players out injured, Celta are still a dangerous side and they'll test us in defence and in attack. They work very hard with their youth teams and they're one of the most interesting teams around at the moment"
Possibility of a zone specifically dedicated to generating atmosphere at Camp Nou : "I'm all for it. The more the fans cheer us on and the more support we get, the better"
Nolito: "He missed quite a few games. They have a few players absent but they're taking the situation forward".
Copa del Rey semi-final: "The semi-final against Sevilla was na intense game for them and it's obvious that those kinds of games and that exertion does take its toll. But that's not to say that Celta won't be motivated to visit Camp Nou".
Copa del Rey Final: "The only thing that interests me about the Copa del Rey final is that we are in it".
Is Barça the best team for Neymar to convert himself into the world's No.1? (feigns croaky voice and whispers) "Sorry, I've lost my voice".