De Rossi a doubt for Real Madrid Champions League clash
The Italian is coach Spalletti's major worry for Wednesday night's round of 16 first leg Champions League tie in Rome.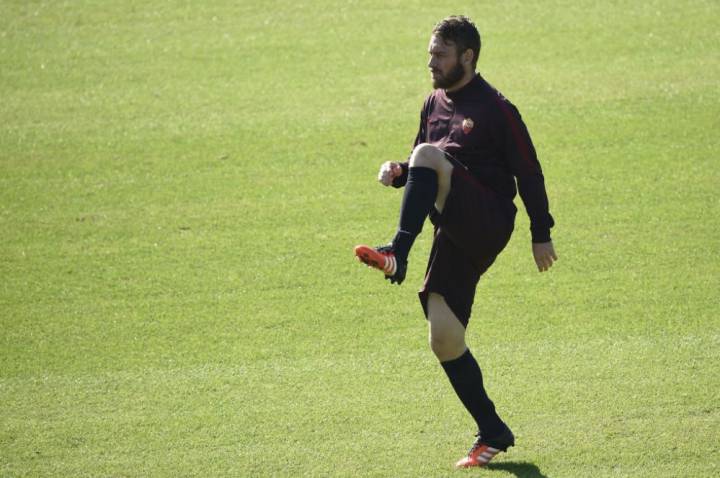 The main worry for Roma coach Luciano Spalletti ahead of their Champions League clash with Zidane's Real Madrid is the fitness of De Rossi. He has used the player as a libero, against Sampdoria with a defence of three, but his experience in the midfield remains fundamental to his side.
But the player has been troubled for some time now by problems in his calf (specifically the soleus, Bale's weak point). He sat out against Carpi with the problem.
On Sunday he didn't train out on the grass and was still receiving treatment at 4pm, when the session had started at 11am. This Tuesday he'll undergo more tests, but he has to be a considered a serious doubt, despite the fact the coaching staff and the club doctors believe he will finally be available.
De Rossi is a stalwart for Spalletti, who does have a doubt if the player recovers in time for the match against Real Madrid on Wednesday: play him as a libero, just like against Sampdoria, or push him into the heart of the midfield. The news as to whether he'll be available or not is expected soon.
Spalletti does have some good news. Egyptian Salah, feared to have injured a muscle against Carpi, appears to be fine and could be available against Zidane's side.
Roma under Spalletti
The arrival of the coach has revitalised Roma. They've got out of the slide they were in under Rudy García and have won their last four matches: 3-1 against Frosinone, 0-2 against Sassuolo, 2-1 against Sampdoria and 1-3 against Carps). Before that they drew 1-1 with Verona on his debut and were beaten by Juve 1-0. The players are once again celebrating the goals like they truly want them