TENNIS | DUBAI CHAMPIONSHIPS
Errani and Strycova to contest Dubai Championships final
The Italian is in her second Dubai final and leads the head to head with her Czech opponent 5-1. Strycova beat Caroline García in the second semi.

Italy's Sara Errani and Czech Barbora Strycova will clash for the title at the Dubai Tennis Championships on Saturday after both battled through at an event reeling after early exits for all seeds. Errani reached her second final on Friday, defeating Ukrainian Elina Svitolina 6-4, 6-4. Strycova outlasted Caroline Garcia of France 6-2, 3-6, 6-3 in a battle of momentum shifts lasting for two and a quarter hours. Errani leads the series 5-1, earning wins in her last four matches with Strycova dating to 2010.
The Dubai tournament now holds an unenviable record after all eight seeds lost in the first two rounds, the first time that phenomenon has ever occurred on the WTA.
In addition it was hit by pullouts from the top two players in the world, Serena Williams and Angelique Kerber.
Errani, ranked 22nd, took almost two hours to hold off the 21st-ranked Svitolina, finishing with 31 unforced errors and just a dozen winners.
The Italian will play her 19th final, bidding for a ninth singles title. "It was really tough today, it was hot," she said. "Most of the games were very long with a lot of points. "I just tried to play focused on every one. I won Rio this week a year ago, so maybe this is my week to play well."
Errani finished runner-up in 2013 to Petra Kvitova at the Aviation Club.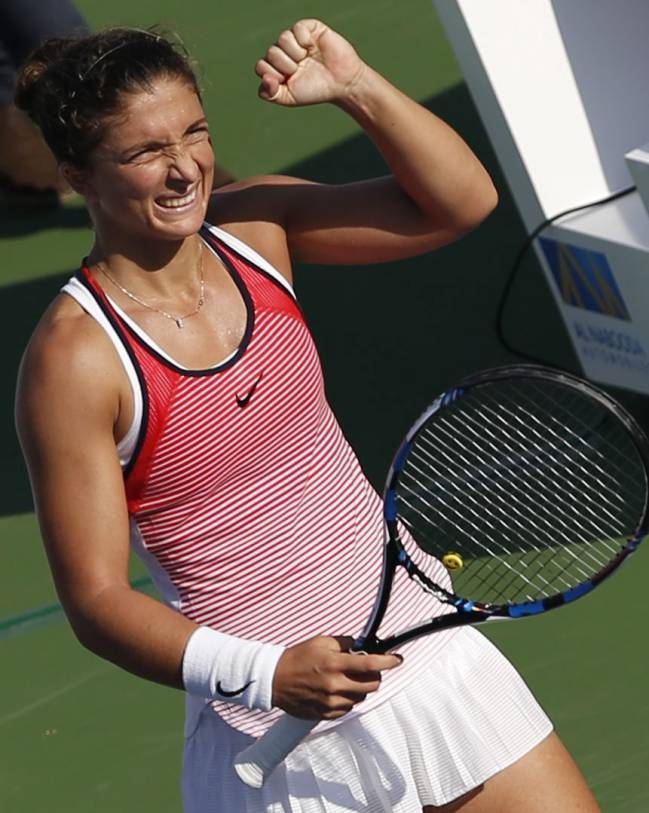 Strycova complained of a poor day on serve but ended her semi-final over Garcia with an ace.
"I don't know how, but I made three good serves in the final game," said the 29-year-old with one career title from Quebec five years ago.
"I'm so happy, it was not an easy match for me but to be in the final is great. When I was down in the third set I told myself to play my game and go for it. I had nothing to lose, since I had not been serving well the entire match," Strycova said as she entered her sixth final.
The Czech went on a tear in the first set, winning seven straight games and reaching a 2-0 lead in the second before Garcia found her balance and make a match of it.
The French player won the second set and was up a break 1-0 in the third before Strycova managed a final push to victory,
Both women produced 43 unforced errors, with Strycova breaking six times.