7 out of 10 French citizens don't want Benzema in Bleus team
A poll run by French media outlet RTL reveals that a majority of Les Bleus supporters would prefer not to have the Real Madrid striker in the side.
Seven out of 10 French citizens don't want Karim Benzema to be called up to the national team after the striker was officially named as a suspect in a case of alleged blackmail against international teammate Mathieu Valbeuna, a poll by radio station RTL revealed.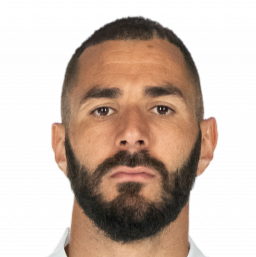 Among respondents who described themselves as football fans the backlash against the Real Madrid striker was less severe but still 60 percent believe that the doors to the national team should remain closed to Benzema while the investigation is ongoing.
The poll also revealed that with three and a half months to go until the European Championship, of which France is the host nation, 67 percent of French citizens have a negative view of Didier Deschamps' side, while among the football following public the figure drops to 54 percent.
Of France's chances of lifting a first major trophy since the 2000 European Championship in Holland and Belgium, Les Bleus supporters are pessimistic, with only 34 percent predicting Gallic glory in the summer. Among the broader populace, 78 percent believe France will fall short.