Olympiacos win Greek title with six matches to spare
The Piraeus-based club chalked up their 43rd title win on Sunday with a 3-0 victory over Veria and their superior head to head with AEK Athens.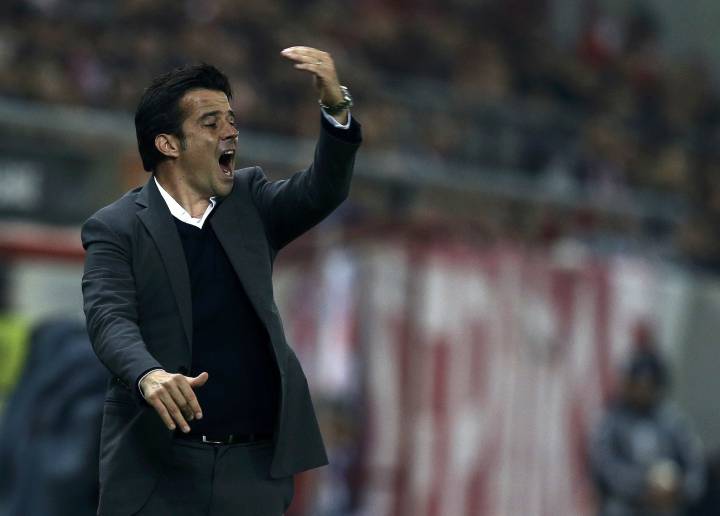 Olympiacos Piraeus clinched a record-extending 43rd Greek Super League title with a 3-0 victory over Veria on Sunday. Spanish midfielder David Fuster, the club captain, scored in each half before his blocked shot rebounded for Mexico striker Alan Pulido to add a late third goal and seal a straightforward win at a sun-drenched Georgios Karaiskakis stadium.
Olympiacos retained the title with six matches to spare as they have a better head-to-head record over second-placed AEK Athens, who were playing Panathinaikos later on Sunday and trail the leaders by 21 points.
Olympiacos' 43rd league title, and their 18th in the last 20 seasons, was also their fastest. They had never before sewn up the title as early as February.
The win was the perfect tonic for Marco Silva and his players who suffered a disappointing Europa League exit at the last-32 stage on Thursday after losing to Belgian side Anderlecht.
"We're simply delighted," Silva said. "Olympiacos is the best team without a doubt and to win the title the earliest in the club's history is something special. Our next target is to win another title, the Greek Cup, which will be difficult but we know we can succeed."
Silva's team remain on course for a domestic double and face a cup semi-final, first-leg tie against PAOK Salonica on Wednesday.
Olympiacos' Spanish goalkeeper Roberto said: "I've won three titles in three seasons and I'm proud and hugely satisfied with the result of all the work we've put in. Each season our president tries hard to make the team better, to improve the facilities and conditions we work in and I'm just so proud to be part of this great club."
Silva's dominant team recorded a club-record 17 league wins in a row in a perfect start to the season, beating the previous mark of 16 achieved by Trond Sollied's 2005/06 team.
PAOK continued their return to form with a 2-0 home win at the Toumba against Asteras Tripolis on Saturday, with Greece midfielder Dimitris Pelkas and Slovakia midfielder Robert Mak on target for Igor Tudor's team.
The result lifted PAOK up to fourth spot, with the Salonica club aiming to cement their place in the top five ahead of the end-of-season playoffs which decide the remaining European places.