REAL MADRID
CR7 insists to team-mates: "I was misinterpreted"
The forward, who had appeared to hit out against his Real Madrid colleagues after Saturday's defeat to Atlético, has sought to explain his remarks to the squad.
Real Madrid's Cristiano Ronaldo has moved to explain his controversial weekend comments to his first-team colleagues at the Bernabéu.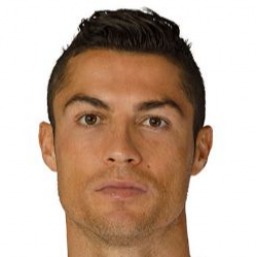 Speaking after Saturday's home defeat to city rivals Atlético, a loss that saw Real end the weekend 12 points behind La Liga leaders Barcelona, Cristiano had appeared to criticise his team-mates as he said to reporters: "If everyone was at my level, we'd be top."
Later that evening, however, the Portuguese forward sought to clarify his words, telling AS: "My comments were misinterpreted. I wasn't saying that I'm better than everyone else. I was referring to injuries. The team have lost a lot of important players through injury like Pepe, Bale, Benzema, Marcelo... That has harmed us and prevented us from reaching our usual level. I have the upmost respect for my team-mates and I'd never want to offend them."
Cristiano - who is conscious of the vital role his club-mates will play beside him if Real are to achieve their aim of winning this season's Champions League - also telephoned Madrid captain Sergio Ramos to clear up his remarks.
Ramos, who had already defended the 31-year-old post-match, was sympathetic to his situation and, following the conversation, considered the matter closed.
And at Los Blancos' Valdebebas training complex on Monday, Ronaldo was at pains to make sure his message got through to the rest of the squad, and was met with an attitude of understanding.