PREMIER LEAGUE
Piqué: "My love for United means I could never join City"
The Barcelona centre-back feels loyalty towards his old club but would be open to the idea of playing in Colombia, because of Shakira.
The will always be a special place in Gerard Piqué's heart for his old club Manchester United and he says he would never betray the Red Devils for anything in the world - not even if Pep Guardiola begs him to join him at Manchester City next season.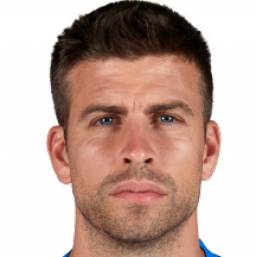 "My love for Manchester United is too big to let me even consider signing for City one day, even with Guardiola in charge", Piqué said after last night's game against Sevilla.
Not that Piqué is planning on moving on in the short term. But when the time comes to bid Barça goodbye, he says he would be open to playing in other leagues, including South America. "I would like to try out a different league for a couple of years at some point before I retire. I don't know whether Colombia might be an option for me, but only because of Shakira. But you can never predict what'll happen in the future", he said.