REAL MADRID
Benzema "rather unpopular" - French football chief Le Graet
"He's not available for the moment," he said on the striker's prospects of a swift return to France duty. "We'll know more at the end of the week, maybe next week."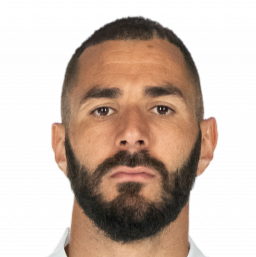 Restrictions preventing the Real Madrid striker from seeing international teammate Mathieu Valbuena due to his alleged involvement in a sex-tape blackmailing of Valbuena were partially lifted by a French magistrate two weeks ago.
This led to hopes in the Benzema camp that a French federation temporary ban on him being called up to the France squad would be lifted.
But Le Graet insisted: "There has been no change and he is not available for the moment."
"We are hoping to hear something soon from the legal sources and hope it goes in the positive sense. We'll know more at the end of the week, or maybe next week," he added.
There is currently no trial scheduled as the investigation continues in secret, but public opinion in France is heavily against the player of Algerian origin.
Real Madrid coach Zinedine Zidane described the February 18 lifting of legal restrictions on Benzema as "a good thing" for the French team as hopes have been raised Benzema could now feature in this year's European Championships.
But there is now an appeal from the prosecution to reinstate the contact ban, which will be heard on Friday.
"We have to be capable of forgiveness. He's a guy who was already rather unpopular before this matter," Le Graet lamented.
Since the affair went public Valbuena's form at French club Lyon has gone into sharp decline, while Benzema has scored 23 times in 24 games.
He is currently sidelined with a thigh injury, which saves France coach Didier Deschamps the headache of calling him up or not for the game with the Netherlands in Amsterdam March 25 and against Russia, who visit the Stade de France on March 29.