NBC: Stephen Curry, the greatest shooter in NBA history
The Golden State Warrior topped the pole in resounding fashion with 72% of the votes to see off the challenges of legends like Larry Bird, Reggie Miller and Ray Allen.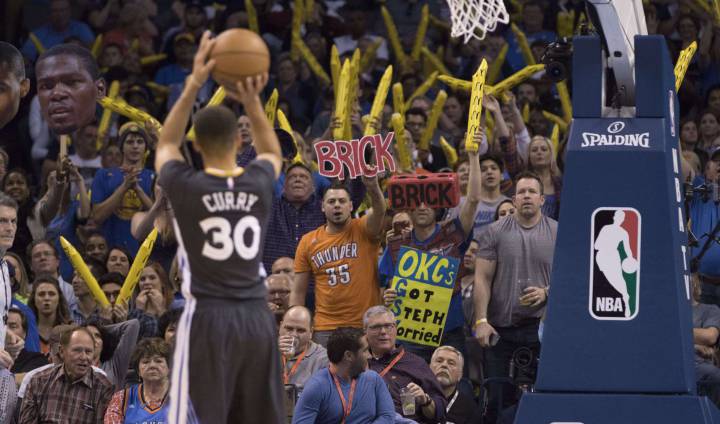 Three-pointers like Saturday's overtime winner against the Oklahoma City Thunder have marked Stephen Curry out as the most lethal marksman plying his trade in the NBA today. The Golden State Warriors' point guard broke his own personal downtown record (and that of the league) by notching up his 288th long distance basket, and still has 24 games left to improve on that tally.
The 27-year-old also broke Kyle Korver's record of consecutive games with three-pointers and has equalled Kobe Bryant and Donyell Marshell's 12 in a single game. However, where does he rank in terms of the history of the NBA? NBC asked viewers to give their opinions via social media and the results were unanimous: Stephen Curry swept to victory with 72% of the votes, beating Larry Bird (16%), Ray Allen (7%) and Reggie Miller (5%).