RUGBY UNION
Lapasset to stand down from World Rugby post
The 68-year-old will leave his position as chairman of rugby union's governing body later this year to on leading Paris' 2024 Olympic bid.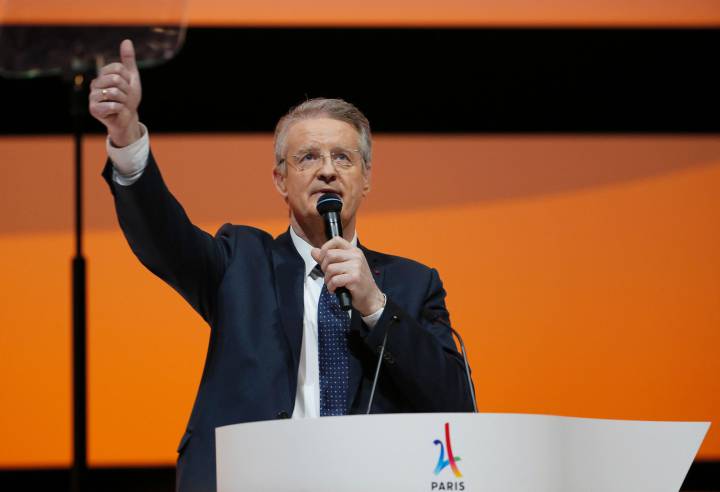 Bernard Lapasset will stand down from his position as chairman of rugby union's governing body this year to concentrate on leading the Paris bid to secure the 2024 Olympics, World Rugby said Wednesday.
The 68-year-old Frenchman announced his decision not to stand for a new term as chairman at a World Rugby executive meeting on Wednesday, a statement said. Lapasset was chief organiser of the 2007 Rugby World Cup in France, played a lead role in getting rugby sevens into the Rio Olympics, and leaves rugby with record revenues. He is already co-president of the latest Paris campaign to get the Olympics. The French capital is battling with Budapest, Los Angeles and Rome for the 2024 Games.
The International Olympic Committee is to make a decision in mid-2017. World Rugby will hold an election for a new chairman in May. Nominations for the new leader have to be presented by March 12 with Bill Beaumont, head of the English Rugby Union, touted as a likely candidate. "After careful consideration I have taken the decision not to seek a further term of office as chairman of World Rugby," Lapasset, who has headed the governing body since 2008, told the World Rugby executive."Rugby has never been healthier and I am so proud of what we have achieved in growing the game around the globe, securing rugby sevens on the Olympic programme, staging wonderful tournaments, including Rugby World Cup 2015, taking the women's game to new levels and properly addressing key issues such as governance and player welfare."
Lapasset said he would now devote himself to the Paris 2024 bid. "We are now entering into the heart of the campaign and nothing would give me greater pleasure than bringing the Games back to Paris for a real centenary celebration of Olympism in 2024.". The French capital last staged the Olympics in 1924.
Rugby executives paid tribute to Lapasset's work. World Rugby chief executive Brett Gosper called Lapasset "a great leader and a true visionary." Lapasset comes from the French rugby stronghold of Tarbes and once said: "I live for rugby."
A successful amateur player, he won French titles at junior and corporate level with Agen and the Parisian Customs team. But his career has always been marked more for his administrative roles. He first took up a post as president of the Paris region from 1988 to 1991. He moved on from that to take over as general secretary at the French Rugby Federation (FFR) although that lasted only for a few months before being promoted to president in December 1991. He became a leading member of the International Rugby Board (IRB) as it was known then. He helped France become host of the 2007 World Cup, one of the most successful ever, and was elected the same year to replace Ireland's Syd Millar as the IRB head.
In 2012 he was appointed to a position in the ministry of sport with the mandate of trying to increase France's influence at the International Olympic Committee. From there he was put in charge of a department tasked with promoting sport in France and then another asked to implement an international sporting strategy for the country.