REAL MADRID
McManaman: "I never thought Zidane would be a coach"
The former Liverpool and Real Madrid player recalls Zizou being very quiet: "I hope there is a long term strategic plan at the club".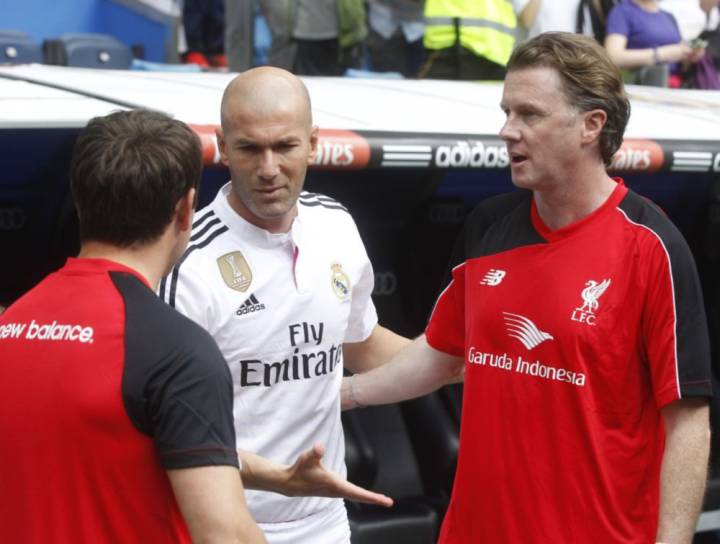 Steve McManaman offered his thoughts on the appointment of Zinedine Zidane succeeding Rafael Benitez as first team coach at Real Madrid. .Zidane and 'Macca' shared the dressing room at the Bernabeu as players during the 'Galactico Era' and the Liverpudlian expressed his surprise when Florentino Perez made the announcement in January.
"I never imagined Zidane would be a high profile coach, he was always very quiet around the other players and only communicated with Makelele in French. You could tell it took him some while to adapt to his new life in Madrid admitted the 44 year old in an interview with UK based newspaper, Daily Express. "I could have seen the likes of Hierro coaching Real Madrid as he was a local guy and made of leader material. Zidane was far quieter, he arrived, trained and headed off home".
Macca added, "I'd imagine he's not the type of coach who goes around shouting, but his deep knowledge of the game is certainly something that warrants respect: It's clear that all this time linked with the club has generated a deep connection and he is also a hugely well known international profile media name".
The former Liverpool play-maker said he hoped that Zidane is given time to implement his vision at the Bernabeu and urged Florentino Perez to plan long-term to afford a return to success for the Spanish club.
"I hope that Madrid have got a strategic plan for coaches now as opposed to going round the world and getting this guy before sacking him and getting Carlo Ancelotti or Jose Mourinho or Fabio Capello or Rafa,Benetiz " he added.
"Now they've run out of names so and I hope they give Zizou a decent chance and they can also count on other former players such as Solari, Luis Miguel Ramis and Guti to help out."