Ronaldo punishes profligate Roma as Real march on
Ronaldo carried on his white-hot run of form, scoring one and providing the assist on the other to send Roma crashing out.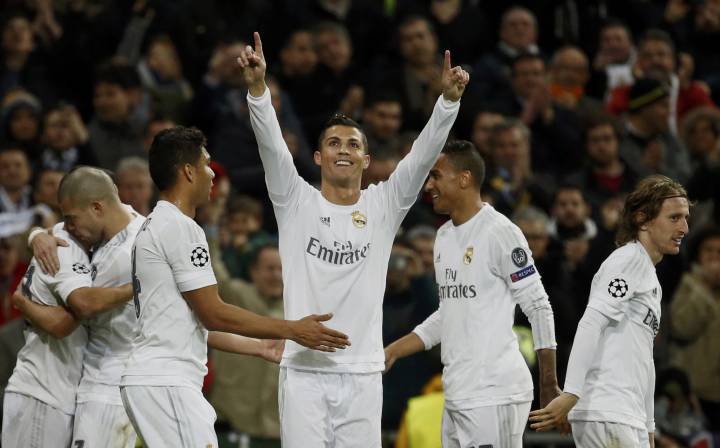 Bonkers! Absolutely bonkers would be the best way to describe this match up to 65 minutes when Cristiano Ronaldo walked in with a cattle-puncher like the killer the Coen brothers' No Country for Old Men.
Up to that point it looked more like two ridiculously polite 19th century English gentleman having a manners-off:
You score first.... No after you... Why I insist.... #RMAROM

— AS English (@English_AS) 8 March 2016
We can't remember 65 minutes of 0-0 so exhilarating ever: ding-dong, end-to-end, you punch us we'll punch you let's see who falls first.
It may have been oh-so different if Salah hadn't missed more chances than a 40 year-old virgin, and Dzeko shown just how low his self-belief has sunk.
Salah scorched down the right wing, singing Marcelo's hair on the way past, but the ex-Manchester-City man showed exactly why the richest club in the world let him go.
Roma let Real Madrid off the hook, and you have to wonder what a team with a striker who can shoot straight would do to Zidane's open-crotch stitch pattern.
Bale threatened, Marcelo menaced, but it was Cristiano who came up with the goods again. The Welshman was subbed for Lucas Vazquez and his stock skyrocketted almost immediately as he tricked his way towards the byline and crossed for Cristiano.
Game over.
Ronaldo was still sizzling from that 4-goal incineration of Celta and fancied it, shooting on sight at every glint at goal.
His persistance paid off and Roma signed off; two minutes later Ronaldo turning provider for the much-maligned James Rodriguez.
4-0 on aggregate and dreams of the Undécima still alive. Imagine an El Clásico Champions League final....