FA CUP | EVERTON-CHELSEA
Suarez was banned for four months after Chiellini bite
The Uruguayan bit the Italian at the World Cup in Brazil prompting FIFA to impose a four-month ban, does the same fate await Diego Costa?
Luis Suarez was the last player to bite a rival and receive a ban from FIFA for it; he spent four months on the sidelines.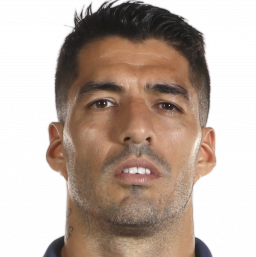 Video appears to show Diego Costa doing the same to Gareth Barry after the FA Cup match between Chelsea and Everton.
Suarez bit Chiellini on the shoulder during the Italy vs Uruguay at the World Cup in Brazil, and FIFA found him guilty of violations of Article 48 and 57 of their Disclipinary Code (act of aggression against another player and unsporting behaviour).
That sanction ended his World Cup as he was banned for 9 international games.
With Euro 2016 around the corner, that moment of madness from the Chelsea striker may have ended his hopes of taking part with the Spain squad.